A Denver-area deck installer is expanding enrollment in its carpenter apprenticeship program to meet demand fueled by pandemic, population increases
(PRUnderground) February 21st, 2021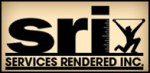 SRI Decks (Services Rendered, Inc.) is known across the Front Range for its highly skilled staff. To meet growing demand for its custom decks and patios, the company is expanding that staff by 15% with the addition of carpenter apprentices.
SRI Deck's reputation for top quality work results from their consistent efforts to hire and train the best carpenters in the industry. Apprentices with a strong work ethic, wood-working skills, and experience are chosen from a field of applicants to work side by side with master carpenters where they learn to master their trade. Due to a marked increase in customer acquisition over the past year, SRI Decks is pleased to welcome three new apprentices to their program.
SRI Decks currently employs 14 carpenters that serve as mentors to their seven apprentices. Hiring three new apprentices will mean that nearly every carpenter will have an apprentice. It will also significantly increase the number of master carpenters available to oversee custom outdoor carpentry projects in the coming years.
"The best way that we have found to maintain our high building standards is to train our own carpenters," said Joe Thede, Owner of SRI Decks. "We hire apprentices with great potential who are willing to work hard to become better at what they do. The knowledge and skills they gain will be invaluable to them and the company moving forward."
Thede said that the increase in the demand for decks is fueled by a burgeoning population (Colorado has the 12th highest growth rate in the country). He also believes the pandemic figures in, as people working from home suddenly have more time to attend to home improvement projects.
With over 27 years of outdoor construction experience, SRI Decks specializes in building custom decks that will stand up to the harsh Colorado winters and hot, dry summers. Keeping customer service and satisfaction at the forefront of everything they do, SRI offers free estimates and provides free staining for every wood construction project. Their unparalleled craftsmanship and attention to detail is testament to the time and effort they put into training each apprentice to be a master of their trade.
While they specialize in custom decks, SRI Decks is also a highly respected builder of other outdoor structures, including trellises, custom gazebos, and garages to meet customer specifications. "We believe that customer input is essential to every project that we build," said Thede. "Each project is a collaboration between our craftsman and the homeowner. Our job is to use our skills to meet their needs. No project is one-size-fits-all."
To learn more about the building projects that SRI Decks offers or their apprenticeship program, visit SRIdecks.com or call 303-421-6548.
About Services Rendered Inc
Services Rendered Inc provides unmatched craftsmanship at unbeatable prices. They build quality decks, arbors, pergolas, and trellises of all kinds.
The post SRI Decks Expands Staff by 15% to meet Growing Demand for Custom Decks in Colorado first appeared on PRUnderground.
Press Contact
Name: Damon Burton @ SEO National

Phone: 1-855-736-6285

Email: Contact Us

Website: http://sridecks.com/
Original Press Release.