Colorado-based custom decking contractor is well-equipped to continue serving customers despite the arrival of harsh winter weather
(PRUnderground) December 14th, 2020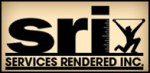 Known for its sunny summer weather, Colorado can be bitterly cold and snowy during the winter months. This fluctuation in outdoor conditions stalls or delays many outdoor home improvement projects. However, SRI (Services Rendered Inc.) Decks refuses to be deterred. Keeping a careful watch on the skies and the weather forecast, they have found ways to work around mother nature to get the job done right.
SRI Decks has a reputation for excellent service and top-notch craftsmanship at affordable prices. They offer every customer a guaranteed project timeline in writing, ensuring that projects are finished on time. Whether installing a custom deck, a porch cover, or adding a garage, SRI Decks understands that customer needs don't stop during the winter months.
"With over two decades of experience building in the Denver area, we understand the negative effect that changing temperatures and frozen precipitation can have on curing concrete or fresh paint," said Joe Thede, Owner of SRI Decks. "We plan our projects to ensure that all work is done under the right conditions. It is better to wait a day to pour concrete than have it fail prematurely."
SRI Decks understands that building lasting structures that can withstand the ever-changing Colorado climate requires attention to detail. All of their outdoor carpentry projects include a coat of paint or stain, as it protects the wood and extends the life of the structure. They also back all of their work with a three-year warranty.
"At SRI Decks, we pride ourselves in completing each project the right way so that it lasts," said Thede. "We are proud of our ability to keep providing outstanding service to our loyal customers, especially during a time when outdoor gatherings are so important."
SRI Decks has expanded its deck offerings in recent months to include custom-welded railings and improved under-deck drainage. To find out more about their custom decks and other outdoor structures, visit SRIdecks.com or call 303-421-6548.
About Services Rendered Inc
Services Rendered Inc provides unmatched craftsmanship at unbeatable prices. They build quality decks, arbors, pergolas, and trellises of all kinds.
The post While Many Colorado Deck Companies Pause for Winter, SRI Decks Marches Forward first appeared on PRUnderground.
Press Contact
Name: Damon Burton @ SEO National

Phone: 1-855-736-6285

Email: Contact Us

Website: http://sridecks.com/
Original Press Release.