Denver-based exterior construction contractor to offer drainage solutions to increase the life of custom decks
(PRUnderground) October 14th, 2020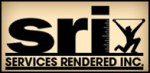 Given Colorado's extreme temperatures and snowy winters, outdoor home features in the state can take a beating. SRI Decks is helping homeowners increase the life of their decks by offering under-deck drainage systems.
SRI (Services Rendered Inc.) Decks specializes in custom decks, patio covers, pergolas, gazebos, and sheds in the Denver area. With 27 years of experience in exterior construction, the company has established a reputation for quality craftsmanship paired with affordable prices.
The company will be offering a range of the most popular deck drainage systems. These solutions help create a dry space below second-story decks and also protect the deck from moisture that can compromise its substructure.
"If people are investing their money in a custom residential deck, they want something that is going to last, and moisture can be the enemy of durability," said Joe Thede, SRI Decks Owner. "We're excited about these systems and the way they will increase the life of people's decks and also make the space beneath the deck usable, whether for storage spaces, patios or other needs.
Thede said that the systems offer a crisp aesthetic while providing maximum weather-resistance. Like their custom decks and patios, the drainage systems will come with warranties and guaranteed start and completion dates for the work, which will be performed by licensed and insured contractors.
"It used to be that homeowners just had to live with weather damage to their outdoor construction projects, but these new drainage systems are so sophisticated that they can shield your deck from a lot of moisture-related issues and look great in the process," said Thede. "We're excited to be opening up this option to integrate with existing decks or incorporate into new builds."
To learn more about SRI Decks or see their portfolio of yard improvement projects, visit SRIdecks.com or call 303-421-6548.
About Services Rendered Inc
Services Rendered Inc provides unmatched craftsmanship at unbeatable prices. They build quality decks, arbors, pergolas, and trellises of all kinds.
The post Colorado-based SRI Decks to Offer Under-deck Drainage Systems first appeared on PRUnderground.
Press Contact
Name: Damon Burton @ SEO National

Phone: 1-855-736-6285

Email: Contact Us

Website: http://sridecks.com/
Original Press Release.