Fauci Posse (fauciposse.com), releasing a series of shirts and gifts designed by Michigan artists and entertainers to show support for Dr. Fauci.
(PRUnderground) April 7th, 2020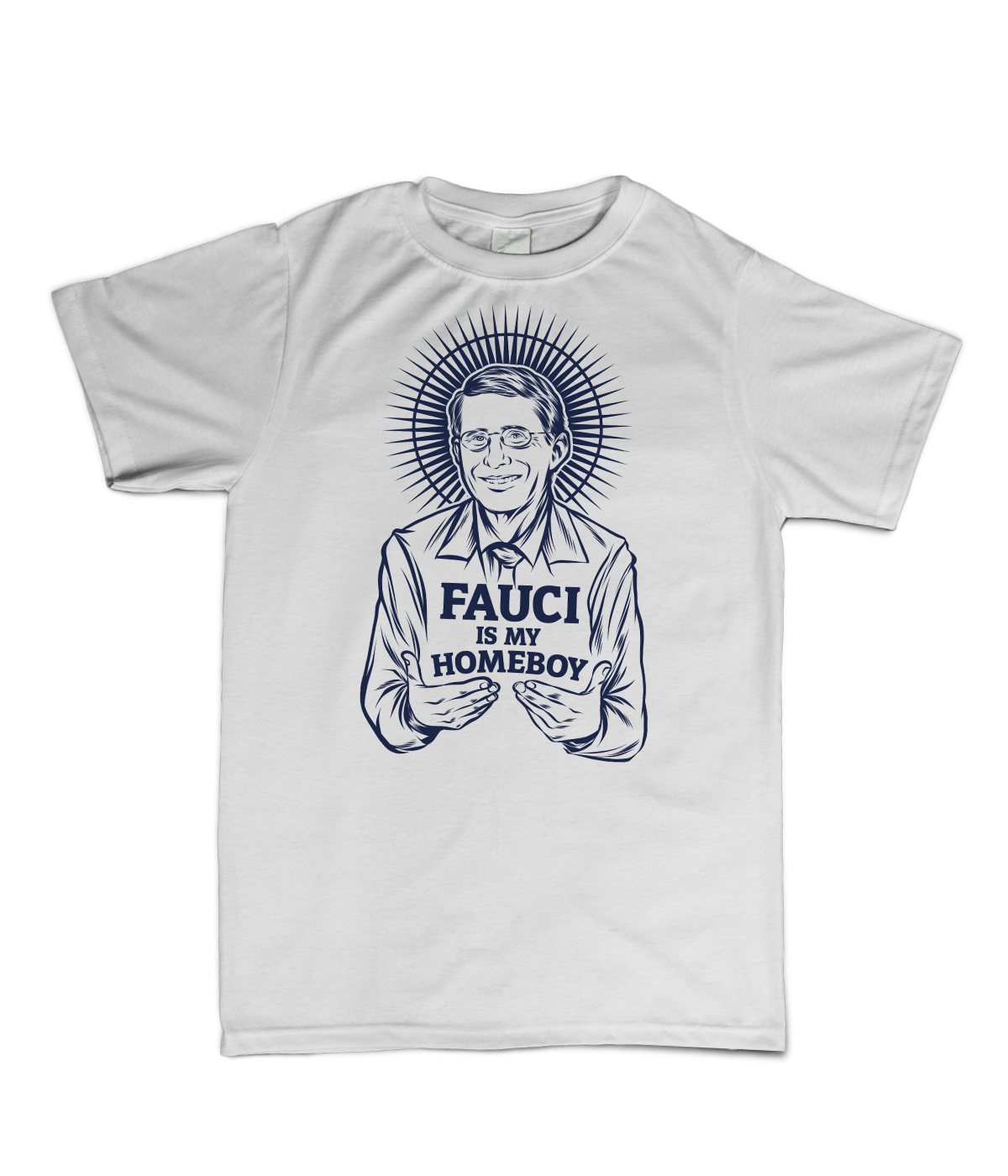 Dr. Anthony Fauci has attained the status of "COVID-19 Celebrity" as a health advisor to the White House. A group of Michigan artists and entertainers are showing their support for Dr. Fauci by offering a creative line of gifts and shirts featuring the immunologist.
Fauci Posse (fauciposse.com) has been doing brisk business since opening its online doors a week ago with debut products featuring a "Fauci is My Homeboy" design on shirts, mugs, and yoga tops and a "Saint Fauci Prayer Candle."
The first run of 50 candles sold out in 48 hours, with more expected to be released soon.
The COVID-19 pandemic has had a devastating effect on freelance artists and performers. When venues closed and events were canceled, many in the arts and entertainment industry have been thinking outside the box to find ways to support themselves.
"The Fauci Posse project is a way for creative individuals to be still able to flex their creative muscles during a time when so many artists and entertainers are out of work.", says Carol Mittengale, an independent graphic designer from Rochester, Michigan. "We also hope our products help remind people to keep smiling and maintain a sense of humor during these rough times."
While the site is currently small, Mittengale is hoping to add new designs, creative blog posts, and a free online art and video gallery in the near future that would showcase digital works of art, animation and more that support the themes of common good, community, science, and their belief that Dr. Fauci is doing good for America.
—
Disclaimer: The news site hosting this press release is not associated with  Fauci Posse or Dr. Fauci. It is merely publishing a press release announcement submitted by a company, without any stated or implied endorsement of the information, product or service.
About Fauci Posse
Fauci Posse is the online source for Dr. Anthony Fauci shirts, mugs, and gifts. Created by independent artists to help support out of work arts and entertainment during our national health crisis. Not affiliated or endorsed by Dr. Anthony Fauci or the National Institute of Health.
Press Contact
Original Press Release.