Though video has progressed for years, video hosting and streaming for digital marketing still haven't. That means that without mainstream video hosting platforms, users will have slow loading to help their business. Recently Josh Ratta and his team created a useful platform made called Videollo.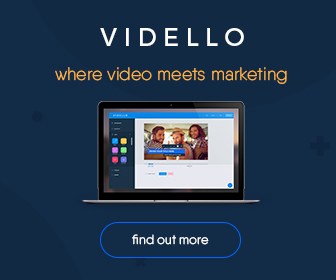 June 14, 2017 /MarketersMedia/ —
Also, it is the truth that marketers want all traffic to engage on their website and to take action, lose attention on other sites or not to click away. That is why if they are serious about business, it is essential to use professional video hosting.
Vidello is a high-quality video hosting solution created to increase the growth of the business through video which is the beneficial marketing tool. With Vidello, users can enhance their conversions with advanced analytics and split-tests; brand business with lower thirds and pro style options and maximize profits and boost opt-ins with smart marketing apps as well.
Here are several features that users can receive from Vidello:
• E-commerce sites: Marketers can use Vidello to make the payments inside eCommerce sites with review videos directly. In addition, they can create review videos or demo videos for their eCommerce sites and take orders inside their video.
• Landing pages: It helps to make sure optimal conversions with pro branding, analytics, and split-testing. This is the time for users to maximum conversions.
• Membership sites: Generally, using Youtube videos for users' membership site content is not secure and relatively unprofessional as the content accessed by anyone on YouTube. Vidello supports marketers to secure and deliver their video content and membership content with fully protected video hosting.
• Meet the next best friend "Note Box": In case users have not ever created a video, rendered and edited it, forgot to say something important or left out some key information, there's no need for "Note Box". It is simply solved through quickly steps: select a note box, add in the important information and schedule the start time for it to animate.
• Lower third animations: Now marketers can brand their videos with professional lower third animations. By simply selecting the style they would like to change the images and text, then set the animation starting time.
• Video split-testing made simple: With Vidello, split-testing videos is as simple as selecting two videos and generating an embed code when users want to test which video converts best.
A more powerful feature of Vidello can be found on their official site when clicking here.
Vidello is ideal for marketers to get premium video hosting, modern adaptable video player, fastest video streaming online, video A/B split testing. Besides, it is applicable for them to brand with their logo, mobile responsive player, advanced analytics, conversion tracking and marketing call to actions as well.
With clickable links and Call To Action buttons and slides, marketers can get expect higher clicks throughs and more checkouts. Now they can turn their average video into a lead generating machine utilizing timed email signup forms and build that list they have always wanted. Moreover, they can use triggered time-based coupon slides to appear in their video at certain times to ensure maximum conversions as well.
Furthermore, if users want to increase conversions and get more viewers to take action, they can simply add on coupon slide inside Vidello and watch the analytics to see how it impacts their website.
The concerned reader may figure out more specific information in Vidello Review and Demo.
Contact Info:
Name: Gerald I. Smedley
Email: support@crownreviews.com
Organization: Uzumaki & Assistants Corp.
Address: 1176 Lowndes Hill Park Road
Phone: 415-277-4030
Source URL: http://marketersmedia.com/vidello-a-high-quality-video-hosting-solution-helps-users-quickly-enhance-their-conversions-with-advanced-analytics-and-split-tests/207783
For more information, please visit https://crownreviews.com
Source: MarketersMedia
Release ID: 207783