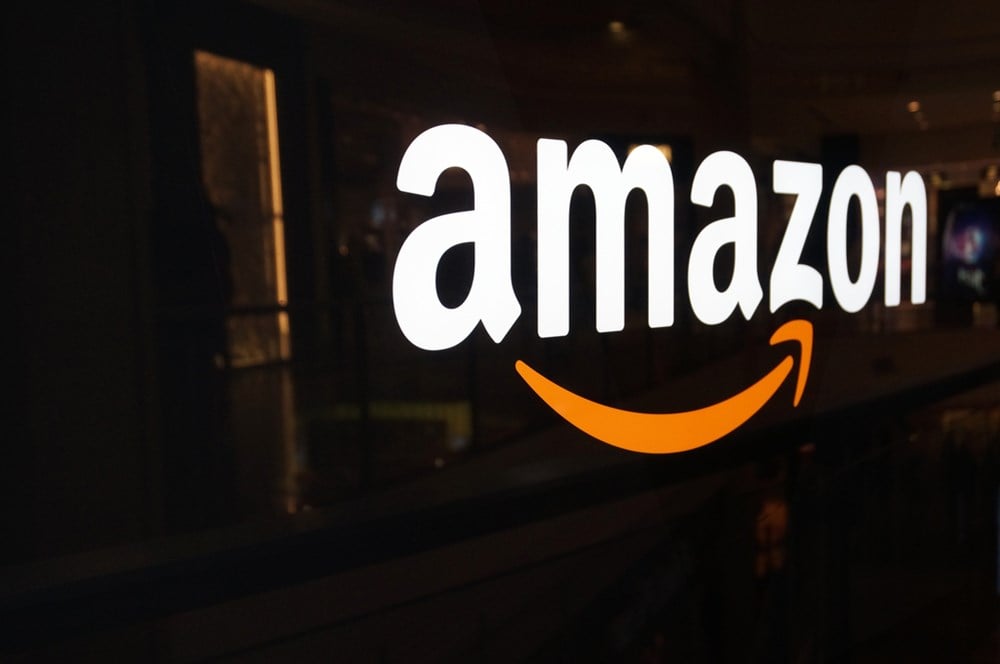 Amazon.com Inc. (NASDAQ: AMZN) hasn't been among the tech names most investors think of when considering AI plays, but that may change. 
The company said it's investing as much as $4 billion into privately held generative AI firm Anthropic, and may take a minority ownership stake. 
Although Amazon has been using AI technologies for applications such as personalized recommendations, transcription of text and other analysis of customer and business data, the Anthropic investment signals that the company is entering the AI fray with other big techs like Alphabet Inc. (NASDAQ: GOOGL) and Microsoft Corp. (NASDAQ: MSFT). 
Amazon isn't the first big tech company to make a hefty investment in Anthropic. 
Rival to OpenAI's ChatGPT
In February 2023, Alphabet invested $300 million in Anthropic, for a 10% ownership stake. Anthropic which was established by former OpenAI employees. Its generative language AI model, Claude, is a rival to OpenAI's ChatGPT. 
Salesforce Inc. (NYSE: CRM) is also an Anthropic backer, investing $250 million in March. German enterprise software giant SAP SE (NYSE: SAP) invested in July, and South Korean wireless carrier SK Telecom Co. Ltd. (NYSE: SKM) kicked in $100 million in August.  
Anthropic and ChatGPT are not the only AI startups that big tech is flinging money at. In April, Google inked a deal to invest $75 million in Runway, which can generate videos from text verbiage. 
Meanwhile, Microsoft is an early backer of ChatGPT's parent company, OpenAI, investing an almost staggering $13 billion, beginning in 2019. 
Large-cap tech stocks as a whole surged earlier this year as investors and traders bet on massive industry expansion due to AI. Chipmaker Nvidia Corp. (NASDAQ: NVDA) was the largest beneficiary, advancing as much as 244% year-to-date, before pulling back this month. 
While investment in AI as a technology is likely to continue at a rapid pace, as indicated by Amazon's move, some of the excitement has ebbed. 
Tech Down on AI Lull, Fed Rate Hikes
The Technology Select Sector SPDR Fund (NYSEARCA: XLK) is down 2.09% in the past month. Not all of that decline can be attributed to a lull in attention paid to AI, though. The Federal Reserve's signal that it will continue increasing interest rates affected the tech sector, which is generally sensitive to rate hikes. 
In its news release announcing the Anthropic deal, Amazon also noted that Anthropic would be using Amazon's AWS as its primary cloud provider and would train and deploy its future foundation models on AWS Trainium and Inferentia chips. 
AI competition is heating up as a growing number of techs invest in various technologies. For example, Amazon developed the Trainium and Inferentia chips as alternatives to Nvidia products, which Amazon said in August "have become expensive and a bit hard to come by." 
Amazon said it is continuing to use Nvidia chips in its AI stack, with the Trainium and Inferentia chips deployed in a different layer. 
Anthropic the Bedrock of New Amazon Applications
Amazon said its developers and engineers will be able to build with Anthropic models to incorporate generative AI capabilities throughout existing applications, as well as developing new ones.  
Many of Amazon's additional generative AI capabilities are intended for Amazon Bedrock, a managed service under the AWS banner that helps business customers build, train and deploy machine-learning models. 
Amazon says customers accessing Anthropic's current models via Amazon Bedrock are building generative AI-powered applications to produce market forecasts, research reports, new drug discovery and educational programs.
High-Profile Customers
Customers using the software include travel media company Lonely Planet, hedge fund Bridgewater Associates and database specialist LexisNexis Legal & Professional.
Amazon shares were trading higher on September 25, but it's not clear how much the Anthropic announcement affected trading, if at all. The broader tech sector was up as well, as was Nvidia. 
Even if the initial enthusiasm over chatbots has faded, Amazon's plans for Bedrock, along with Anthropic's ability to garner investment from such a wide spectrum of tech companies, shows the technology still has a bright future beyond helping students cheat on term papers.