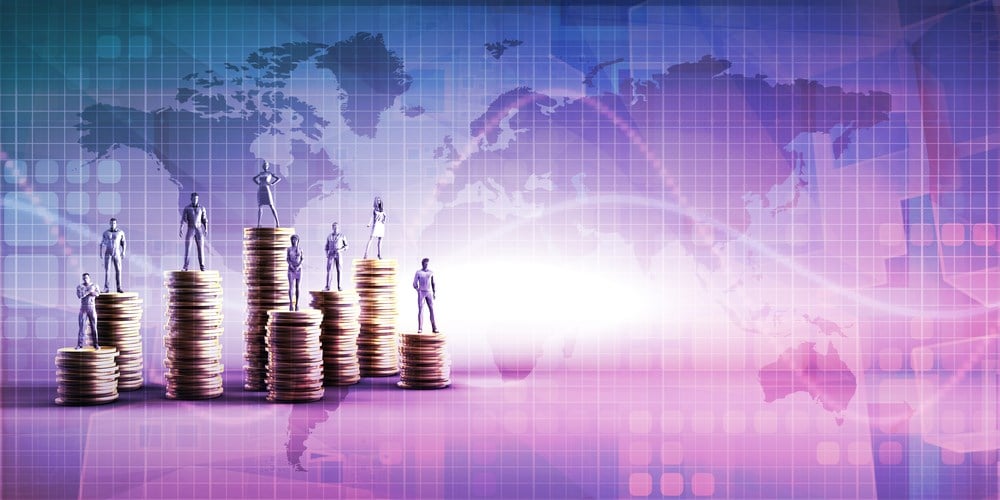 Retail banking has gone through a digital transformation in the past two decades. The advent of mobile banking has been the key driver of thinning foot traffic at physical bank branch locations, resulting in the perpetual closure of bank branch offices as more consumers migrate to online and digital banking. 
All the major blue-chip banks have invested heavily in fintech to provide digital banking services. If they haven't acquired banking fintech, they have built their fintech divisions to retain customers from switching to more technology-enabled banks or adopting new technology. Mobile banking has become the most widely used method for basic banking services like checking balances and bill pay. The best fintech bank accounts usually pay the highest annual percentage rates on interest.
Mobile apps have become mainstream when handling the most common banking tasks. While retail banks have been bolstering their digital offerings and access, financial technology (fintech) firms have disrupted the banking industry by offering neobanking services. These neobanks operate online, offering personalized services, better interest rates and fewer fees. All of these benefits have accelerated their popularity. Fintech banks are on the cutting edge of digital innovation and continue to grow their services, offerings and customers. Don't get left behind on this secular tailwind; look at the five best fintech banks to invest in now. 
Overview of Fintech Banks
Fintech banks are usually chartered financial institutions that utilize technology and digital innovation to provide financial products and services to consumers. Fintech banks, also called neobanks, is digital only and mobile-first, used through its mobile app. Since they don't have physical branch offices and are only accessible online, digital banks have lower overhead expenses than their traditional counterparts. This allows them to offer higher savings interest rates and lower fees than conventional banks with branch office locations. To get a bank charter, digital banks must follow regulatory and compliance standards like conventional banks. 
Since they are a relatively new form of banking, many critics argue that digital bank regulation is less stringent than those faced by traditional retail banks. Retail banks are taking a cue from the fintechs and continuing to expand their mobile apps and digital transformation to stay competitive. Many digital banks provide services that regular banks don't or won't, like stock and cryptocurrency trading, robo advisors and a wider assortment of individual retirement account (IRA) investments. Fintech banks are FDIC insurance for a maximum of $250,000 per account. Remember that some major fintechs offer banking services under a partner bank's charter. 
Why Invest in Fintech Banks?
Fintechs are on the cutting edge of banking technology. As more consumers migrate towards online and digital financial services, digital banks continue to increase users and popularity. The key benefits of fintech banks in finance stocks are 24/7 access, convenience and time savings. 
Fintech banks appeal to the millennial and Gen-Z demographic native digital consumers and nomads. Like pulse dial phones, beepers and Sony Walkmans, many Gen-Zers and Gen-Alpha will probably never know what it feels like to step into a bank branch office. Each new generation is getting more acclimated to digital banking as physical banking falls further in the rearview mirror. Forward-thinking investors that want to stay at the forefront of innovation may consider investing in fintech banks. 
5 Best Fintech Banks to Invest in Now 
Here's our list of the five best fintech banks to invest in now in no particular order. 
| | | | |
| --- | --- | --- | --- |
| Name | Ticker | Market Cap | Specialization |
| Sofi Technologies | SOFI | $8.41 billion | Student loans |
| Block   | SQ | $38.11 billion | P2P payments |
| PayPal | PYPL | $65.89 billion | Digital payments |
| Robin Hood  | HOOD  | $9.78 billion | Stock trading |
| Discover Financial  | DFS | $26.26 billion | Credit cards |
While digital banking is a new realm, these companies have been around for longer than most digital banking startups. Many have already become mainstream as they diversify their financial services to include banking products transforming themselves into neobanks.
The best fintech bank is a subjective matter. SoFi and Discover are two pure fintech banks. 
However, SoFi tends to offer more services, including student loans, brokerage services, banking products and many insurance products through partnerships. Sofi offers homeowners and cyber insurance with Lemonade, auto insurance with Gabi, life insurance with Ladder, and identity theft protection with Identity Force. Its brokerage services allow for stocks, crypto trading, artificial intelligence (AI) powered robo advisors and IRA accounts. Sofi could be in line as the best online bank and best neobank with its growing services and affluent customer base.
SoFi Technologies Inc.
SoFi Technologies Inc. (NASDAQ: SOFI) may sound familiar if you are a football or music fan. SoFi Stadium in Irvine, California, seats 70,240 people indoors and hosts NFL games and live concert events with major performers like Taylor Swift, Metallica and Beyonce. Named after SoFi Technologies, a fintech that offers an all-in-one mobile app and online platform providing student, personal, mortgage and investment products, its name is also short for "social finance." 
The company was founded in 2011 as a lending platform offering student loans. Its strategy grooms students early in their careers to use their finances. The company offers banking products like no-fee checking and savings accounts. It grows with them after college, providing personal loans and mortgages while helping their money grow with investment products. Investment products include robo-advisors, individual retirement accounts (IRAs) and brokerage accounts to invest in stocks. 
SoFi is a one-stop shop for millennials and Gen-Z users getting started on their career and financial journeys. SoFi attracts an exceptionally high-income user base; the average income of a SoFi customer is $160,000. They are usually young, college-educated individuals with high income and credit scores. The average SoFi customer is a 34-year-old professional with a bachelor's degree or higher and a 746 credit score. Student loan repayments resuming after a three-year moratorium should help boost its bottom line. The company targets profitability by fiscal 2024. 
Learn more about SoFi Technologies analyst ratings and price targets on MarketBeat.

Block Inc.
Block Inc. (NASDAQ: SQ) was originally called Square Inc., named after its point of service and digital payment processing service. It changed its name to Block Inc. after growing many ecosystems under its umbrella. Block comprises the legacy Square payments segment but has grown its Cash App division to offer many financial services to its users. The company received its banking charter in March 2020 from the FDIC, marking its entry into the banking industry. Square was the first major fintech company to receive a banking charter and paved the way for the neobanks. The charter enabled it to offer consumer financial services like a debit card, FDIC-insured checking accounts, peer-to-peer (P2P) funds transfers and payment processing through Cash App. 
Cash App doesn't provide interest-earning savings accounts. It does offer stock, exchange-traded-funds (ETF) and Bitcoin trading when you open a Cash App Investing brokerage account. Square Capital offers business loans to qualifying businesses based on card sales. Square makes customer loans and takes repayment directly out of daily sales, a less risky way of providing loans since the borrower needs to have already established a sales history with Square. 
Qualified individual borrowers can also take small personal loans through the Cash App Borrow feature, which provides cash advances. Borrow limits the short-term loans to $200 with a 5% fee and 1.25% finance charge. Square offers a small interest-bearing business savings account and offers. Block acquired buy-now-pay-later firm Afterpay, which allows its users to pay for products in installments with partnered merchants. 
Learn about Block analyst ratings and price targets at MarketBeat.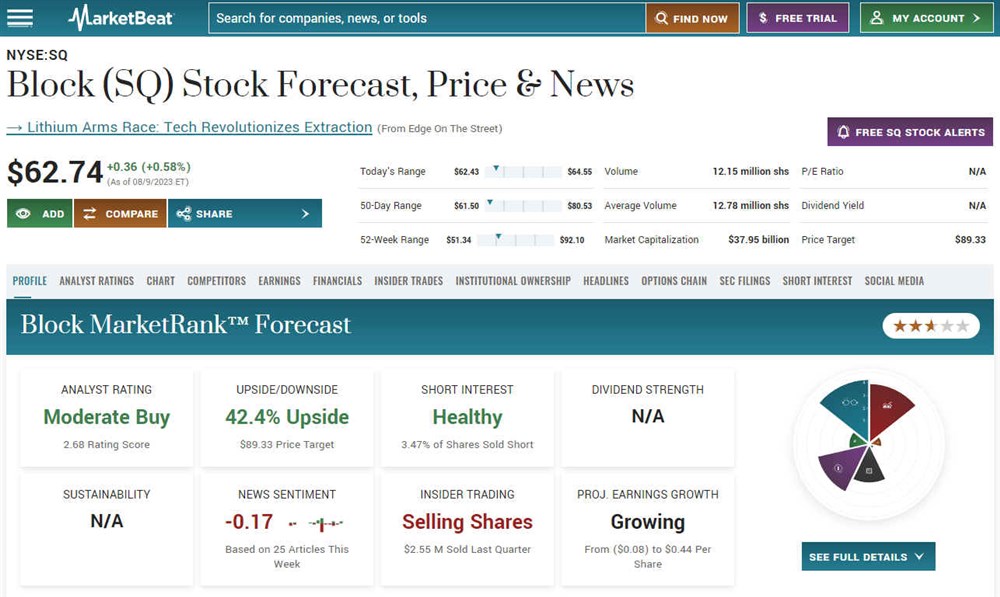 PayPal Holdings Inc.
PayPal Holdings Inc. (NASDAQ: PYPL) is one of the most recognizable fintech in the world. It doesn't have a bank charter but offers many financial services, including working capital loans and credit cards. 
The company pioneered instant electronic money payments and transfers, back when transferring money from a bank required multiple days, and wire transfers took hours and contained a hefty fee. PayPal enabled users and businesses to send money to each other within minutes, as long as both parties used a PayPal account. The company expanded its user base in over 200 countries, enabling instant cross-border transfers. The company collects a fee for each transaction, playing the middleman without risking its capital since the accounts had to be pre-funded to send funds. 
PayPal rolled out its PayPal Savings account that pays 4.3% annual percentage interest (APR). However, it's important to note that PayPal expressively states it's "not a bank." It partners with Synchrony Bank to provide select banking services. Users have to use a PayPal account to use PayPal Savings.
PayPal Working Capital provides personalized business loans based on historical PayPal sales. It charges a fee for the loan and collects repayment from PayPal payments made to the borrower. The borrower can choose what percentage of sales they want PayPal to collect on each transaction. PayPal has mentioned that it may consider attaining the banking charter.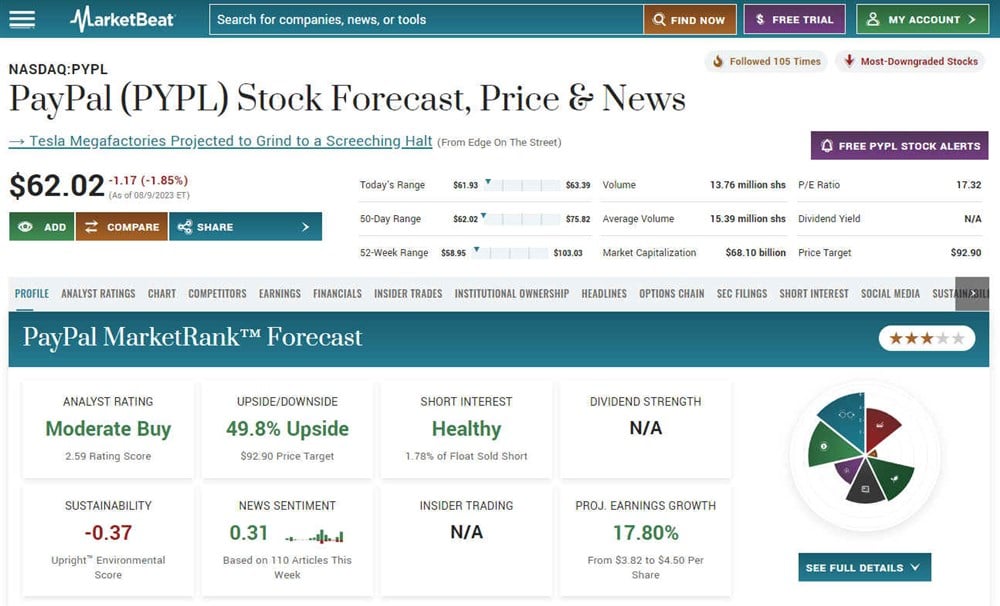 Robinhood Markets Inc.
Robinhood Markets Inc. (NASDAQ: HOOD) is an online brokerage disruptor that ushered in the age of zero-commission stock trades. Robinhood's entry into stock trading caused other discount and online brokers to adopt zero-commission stock trades to keep customers from switching. The company has been adding banking services to bolster its offerings. Robinhood has no banking charter but partnered with FDIC-insured banks to provide some services. It offers brokerage services from commission-free stock, options trades, cryptocurrency trading and IRA accounts.
It offers a cash management account, which allows users to earn interest on the cash in the account, direct deposit, bill payment and ATM access through a Robinhood Visa debit card. 
The Robinhood Gold subscription provides level two screens, margin trading, extended hours trading and access to $2 million FDIC insurance on deposits. The company reported topline growth of 52.8% year-over-year (YoY) in its Q2 2023 earnings report but is still losing money. 
Learn more about Robinhood analyst ratings and price targets on MarketBeat.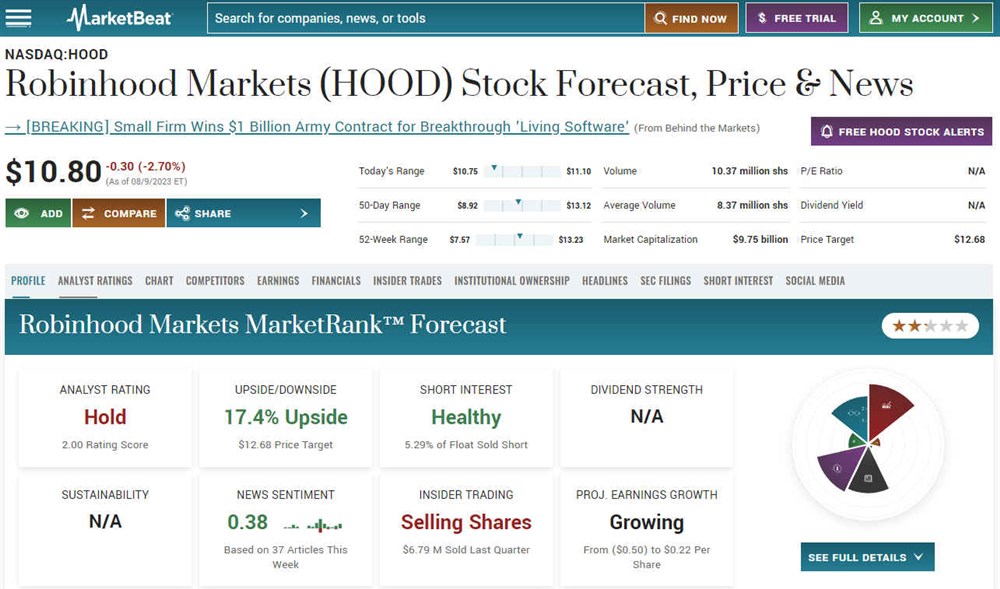 Discover Financial Services 
Discover Financial Services (NYSE: DFS) owns the Discover credit card and has diversified into many banking services. Discovery Financial Services owns Discover Bank, which offers online savings, checking, money market, certificates of deposit (CDs) and IRAs. The savings account advertises that it pays five times the national savings average. 
Savings accounts have no monthly maintenance, insufficient funds, deposit items returned or stop payment fees. Its checking account also has a cash-back debit card that customers can utilize along with checks. Deposits are FDIC insured as Discover Bank is chartered and regulated. Discover Bank is a neobank with no branch offices, as everything is done online and digitally. 
Learn about Discovery Financial Services analyst ratings and price targets at MarketBeat.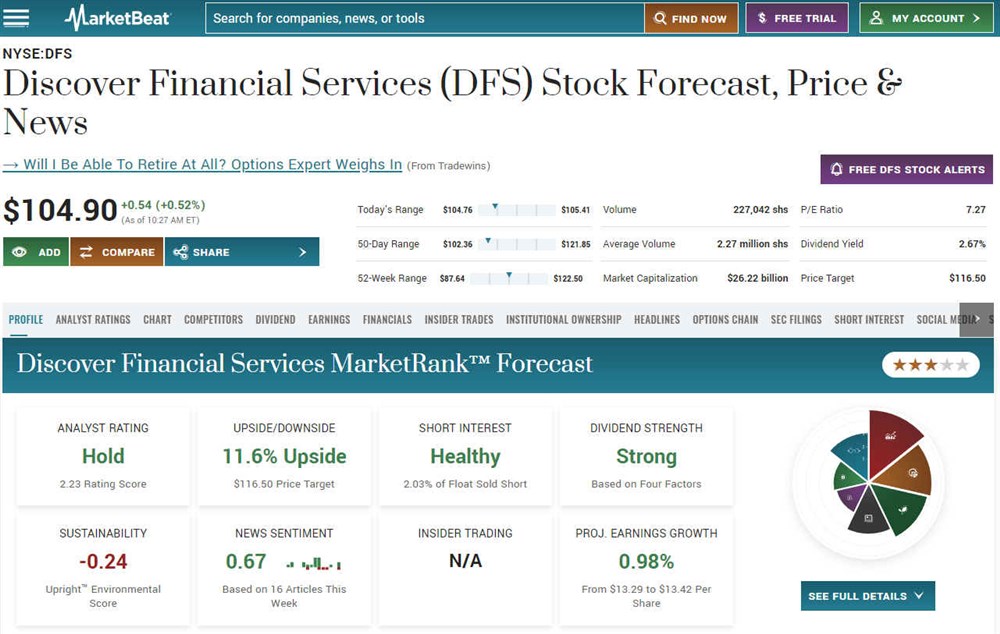 Fintech: In its Early Years
The FDIC doesn't offer $2 million insurance, only up to $250,000 on deposits. Many fintech banks have promoted a $2 million FDIC insurance program in the wake of the regional bank scare in 2023, as many well-known regional banks saw their stock prices crumble. 
Fears of potential insolvency increased after the sudden collapse of Silicon Valley Bank and Signature Bank. Incidentally, the platforms offering $2 million FDIC insurance don't have banking charters but a network of partnered banks using brokered deposits. The FDIC provides up to $250,000 deposit insurance per depositor per bank. If you have five accounts at one bank that exceed $250,000 total, the FDIC only insures up to $250,000.
Brokers like Robinhood have a network of partner banks where it acts as an intermediary, opening up deposit accounts of up to $250,000 per bank for its customers, up to eight banks. Eight banks, each covering a $250,000 FDIC deposit account, totals the $2 million FDIC insurance coverage promoted.
Fintech banking is in its early years with much more runway. With the growth of digital banking and the race to deliver cutting-edge technology, fintech banks can be a good long-term investment for risk-tolerant investors. Unlike their blue-chip counterparts, most fintech bank stocks don't usually pay a dividend. Be sure to look at the fintech banks list in this article.