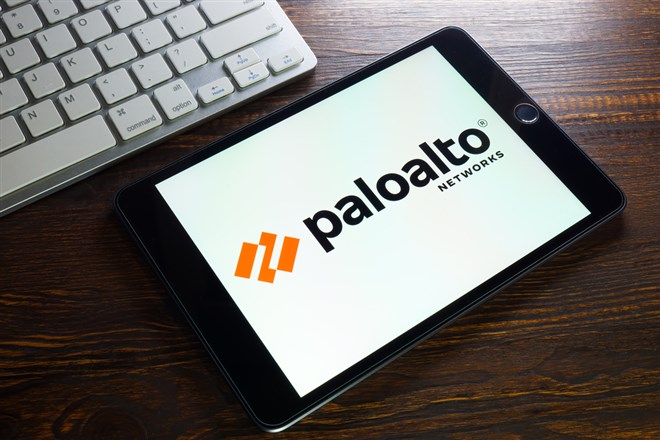 Despite dropping 25% into the new year, shares of Palo Alto Networks Inc (NASDAQ: PANW) turned north about halfway through January and haven't stopped going since. Shares are now up a full 40% from that low, and after last week's update, they look to be on track to keep going. 
Last week, the Santa Clara headquartered cybersecurity firm released its fiscal Q2 numbers, and they didn't disappoint. Topline revenue was well ahead of what analysts had been expecting, up 26% year on year, while earnings also came ahead of the consensus. The company also upped its forward-looking guidance, confirming Palo Alto Networks' status as another leading tech recovery play to get excited over. 
Bullish Comments
Wedbush Securities was out quickly with a glowing review of the results, with analyst Dan Ives reiterating his "outperform" rating and noting that the numbers should go a long way to calming fears about any long-term slowdown in the cybersecurity space. Ives went so far as to boost his price target on the stock from $200 to $210, which points to further upside in the region of 15% from where shares closed on Friday. This would also put them at a 52-week high and within a whisker of an all-time high print.
Both the rally since January and now this stellar support may not come as that big of a surprise. In the final week of December, the team at Morgan Stanley quietly named Palo Alto as its top cybersecurity stock for 2023. Shares had been trading around $145 then, and it said it was expecting the stock to become the first cybersecurity-specific company to hit $100 billion in market cap. Shares closed at $186 on Friday, and with Ives' upgraded expectations, it set to keep inching toward this goal in the coming quarters. 
Broader sentiment checks for the year ahead have already come back positive. With large deal activity in the federal business vertical and "considerable strength with major expansions within its installed base as more enterprises move to the cloud with the PANW platform," Wedbush highlighted two tailwinds earlier month. Similarly, the teams at Morgan Stanley and KeyBanc Capital Markets pointed toward "strong U.S. and international channel billings and bookings, healthy demand and large deal activity as more customers buy into the broader platform."
Getting Involved
Some risks exist, with the primary concern centering around the company's valuation as measured by its price-to-earnings (P/E) ratio. At 2,400, it's pretty frothy and more in line with what Wall Street was used to back in 2021. In a similar market cap but with a much more appealing P/E ratio is Palo Alto's closest competitor, Fortinet Inc. (NASDAQ: FTNT). The former has been more robust over the past 12 months, but that gap could be closing. Since this time last year, Palo Alto shares have tacked on 5%, not bad against the tech-heavy NASDAQ index's negative 11% return. In the same timeframe, Fortinet shares have managed a 3% return. 
While you could pick one of the strongest-performing cyber stocks in Palo Alto, it's at the added risk of a frothy valuation. It wouldn't take much by way of a dodgy earnings report for Wall Street to question why Palo Alto shares are trading at a 50x multiple to their closest competitor. Still, this is tech, and therein lies the opportunity. If you're content to maintain strong risk management, there's much to like about Palo Alto shares.