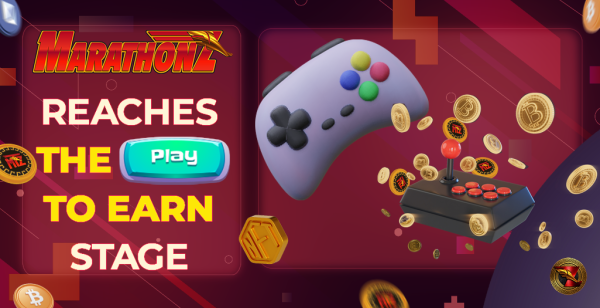 News is coming in the area, MarathonZ is about to deliver the game Adventure Mode.
The CEO of MarathonZ, Hugo Luigi, presented the news to fans of the project, both investors and those waiting for the release of Adventure Mode: "With everything that was missing regarding the security of smarts contratcs, we are doing final tests on the use of the appropriate server for the game, keeping a proper gameplay and without crashes or hangs.
MarathonZ has already accomplished several steps since it was announced in February. Since then there have been three token pre-sales, where anyone could purchase tokens in advance, i.e. before the official listing.
There are some significant points that give Play to Earn robustness and credibility, with highlight to the strong partnership built with the world champion Filipe Toledo, who put the MarathonZ logo on his boards. Besides this, the team is all public, with real profiles, and there was also a big investment in the token's audit with the German SolidProof, one of the main certifiers in the market.
Hugo pointed out that the MarathonZ team's confidence in the game and the project's long-term success is such that it is only possible to unlock tokens 2 years after the system's launch, this CEO's speech can be verified by the auditing company, which approved MTZ in all security stages.MarathonZ delivered a demo version about 2 months ago where it was possible to get an idea of what the game and gameplay would be like. This week the updated version was consolidated, with all the NFT characters, new scenarios and more challenging obstacles to sharpen the crowd.
The game has a differential for its simple and fun gameplay that attracts more and more users, the team also bets on competitions that are a great entertainment for the community and a good opportunity for professional gamers.
MarathonZ is not just a game, its infrastructure allows the launch of new games and there is already a waiting line for the launch on the platform, all this is an important factor for valuing the MTZ tokem.
No doubt this game will be part of the routine of players and investors of play to earn in the coming years and this is the best opportunity for those who want to join this marathon.
Media Contact
Company Name: MHT | MarathonZ
Contact Person: Media Relations
Email: Send Email
Country: Brazil
Website: https://www.arcanecards.finance/