Toro Cares, a Las Vegas-based non-profit committed to serving members of the local community is hosting its first Halloween Trunk or Treat & Resource Fair on October 15, 2022, at Toro Taxes Corporate Headquarters, Las Vegas.
Trick or treating is one of the few community activities that remain. It's a great opportunity to get to know the people that live around you, to appreciate your local area, and hopefully, to forge new friendships. Children benefit by having additional time to embody their chosen 'Halloween character' while also displaying costumes to adoring family, friends, neighbors, and strangers.
And, of course, children absolutely love reaping the rewards of their efforts as they take home a surplus of treats that would be forbidden at other times of the year. It's an exciting experience which Toro Cares is set to bring to the surrounding Las Vegas community.
Toro Cares' first annual Trick-or-Treat & Resource Fair will be filled with games, candy, community resources, food trucks, and music! The organization's goal is to provide the surrounding community with a fun and safe alternative to traditional trick-or-treating. As well as giving local businesses and organizations the opportunity to coexist with the community to provide the necessary resources.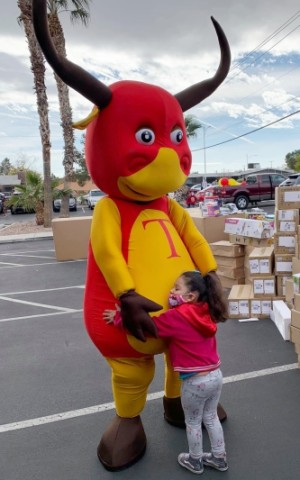 To make this event possible, Toro Cares is looking for local businesses and organizations to help provide the surrounding community with a fun and safe alternative to traditional trick-or-treating. ''We are also looking for volunteers and donations. We need volunteers to organize a trunk or help out at play stations. All proceeds will directly support the cost of hosting this and future events for the community,'' said a spokesperson of the company.
About Toro Cares
Toro Cares is an extension of Toro Taxes, the largest Latino tax franchise providing trusted and effective tax services to local communities with friendly and experienced tax advisors.
Toro Cares is on a mission to help the Latino Community where they seek to have a change together. Therefore, they focus on helping all the people who need it in different ways. The main purpose of Toro Cares is to be a watershed for the Latino Community in the region; give to those who need it most and create awareness in the Community so that more people join this project.
Media Contact
Company Name: Toro Cares
Contact Person: Arlene Rodriguez
Email: Send Email
Country: United States
Website: https://torocares.org/