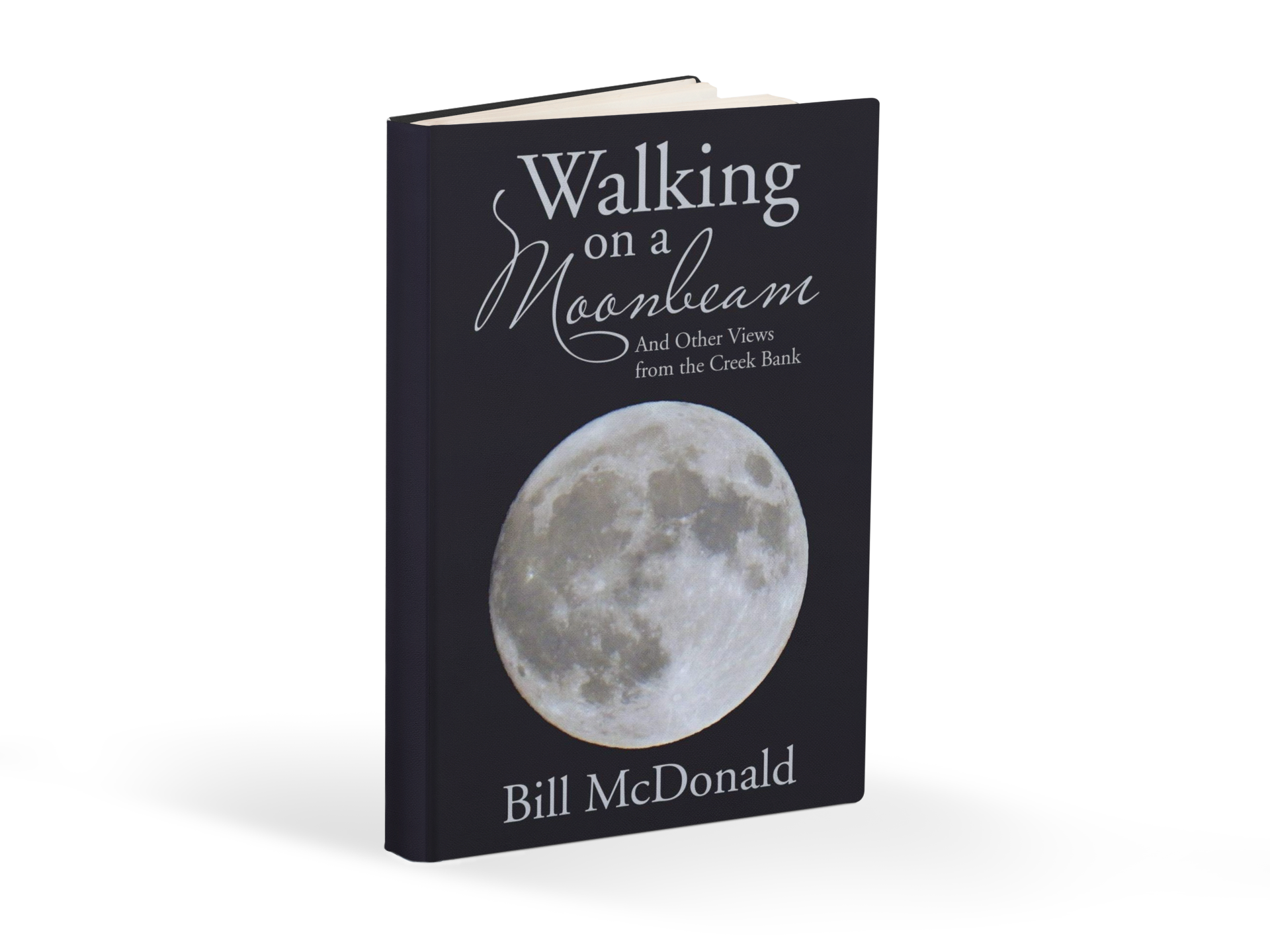 With his empowering collection of poetry, Bill McDonald shares over five decades of experience as an engineer and scientist to show readers that no matter their circumstances, everyone can lead a full and productive life.
Bill McDonald spent a 50-year career working on the space and national defense programs of the United States. As a former engineer and scientist, his unique perspectives have helped open a universe of possibilities for many. During that time, he also wrote poems that captured the emotions of his daily routine, activities, and circumstances.
The collection of poems addresses nine topics: youth, adventure, love, seasons, change, hope, places and things, farewells, and prayer. Through that lens, the reader can get to know McDonald on a personal level. Walking on a Moonbeam: And Other Views from the Creek Bank tells a unique story, beginning with the poet's youth, and takes the reader through his experiences with the Apollo Moon program and beyond. The poems cover numerous activities, events, and circumstances of McDonald's life through one of the most crucial times in American history. They successfully encompass the past, present, and future perspectives that engineers and scientists see when tapping into their innovative mindsets.
"Since my retirement, I decided that I should share my experiences with others," said McDonald, "and particularly with the younger generation. My hope is that these perspectives can motivate them toward a fuller, more productive life."
When the reader picks up this collection of poems, they will gain an understanding of McDonald's life in rural Mississippi during the 1940s and 1950s. His grandparents raised him on the family farm after his father was killed in action in World War II, and those perspectives helped to shape the person he became.
The poems put the excitement of having the first man on the Moon and returning from the adventure into each word. More poignantly, many compositions strive to describe the emotions of extended separation from one's family. Pursuing crucial objectives can touch a nerve that readers might not have known they had, especially when reading through McDonald's lifetime of poetry.
It is an intensely personal collection filled with personal anecdotes that touch the heart, make you think, and inspire all to pursue their dreams. The goal is to leave the reader feeling empowered and motivated, enabling each person to tap into the power of their memories to fuel future success.
Walking on a Moonbeam has been endorsed by some of the most well-renowned literary organizations and reviewers around the world. A reviewer from OnlineBookClub.org writes, "Walking on a Moonbeam not only embodies the childhood wonderment of what secrets the moon holds, it is remarkably poetic." In addition, Kirkus Reviews writes, "Poetry can't produce a lost parent, but this collection demonstrates, it can leave a meaningful legacy behind."
Walking on a Moonbeam is available for sale on Amazon, Barnes & Noble, Apple iBooks, Kobo, Nook, Google Play and other online bookstores. Readers who are looking for an inspiring collection of poems rooted in history and personal transformation, are encouraged to purchase their copy today: https://www.wcmcdonald.com
About the Author
Bill McDonald is a retired engineer/scientist after working 50 years in the U.S. space and national defense programs. He was born in Coffeeville, Mississippi and raised by his grandparents after his father was killed in World War II. During his career, he sometimes wrote poetry capturing his feelings and emotions about important events, activities, and circumstances of his life.
After retirement, he decided to share many of these poems with others and published them in his first book, "Walking on a Moonbeam." He continues to write poems when the moments arise, which he plans to publish in a future book.
To learn more, please visit: www.wcmcdonald.com
Media Contact
Company Name: Author News Network
Contact Person: Media Relations
Email: Send Email
Country: United States
Website: authornewsnetwork.com