Meet Lord Sunil Singh also famously known as Lord Sonny Singh on his social media. The Lord is well known for his witty humour, vast knowledge and the crazy entrepreneur journeys he's been through to get to where he is.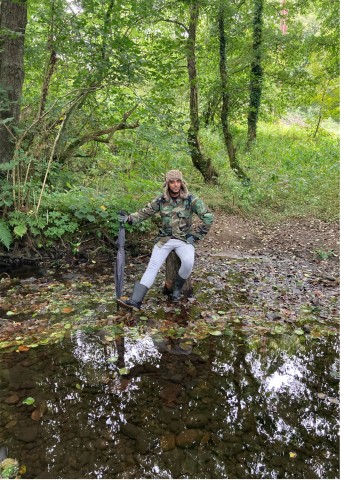 Lord Sonny Singh has started and sold many businesses ranging from nightclubs, car show rooms, computer repair shops, nail salons, restaurants, removal companies and more. At 35 years of age and armed with his extensive business knowledge and also known for his wild antics, the Lord is ready to launch into his newest adventure. His outspoken and transparency has attracted thousands across the world who follow him.
We get to speak direct to the Lord himself and in all honesty we almost got scammed by speaking to one of his fake social media accounts! His online presence has been cloned by hundreds if not thousands of scam artists.
Shockingly we came across over 182 fake accounts of scammers trying to impersonate the Lord himself. Eventually we got hold of the real Lord Sonny Singh and got to ask him questions about his newest venture.
In his latest crazy idea, Lord Sonny Singh has acquired over 18 acres of woodland in the South West of England and is going to create hundreds of jobs in the next coming years. But what is he doing with 18 acres of land? Well let's go find out.
Interviewer: It's been a very difficult task to get through to you. Are you aware of all these fake social media accounts of yours?
Lord Sonny Singh: Yes, absolute nightmare! One of my own family members actually got scammed thinking it was me.
Interviewer: That's crazy. You've got quite a bit of following and a lot of people here in London know who you are. How do you deal with all the noise and go about your daily life?
Lord Sonny Singh: Well frankly I no longer live in London, so I rarely deal with any noise (laughing). There's so much more to life than London. Londoners are not happy people in my experience as most are just getting by. The crime rate speaks for itself. It's a sad thought as I grew up all around London.
Interviewer: What made you move from London? 
 Lord: Well most successful people never settled in London. They come here, make money and move on. Me on the other hand, I grew up in London and felt I outgrew my own city. Plus I made some money and wanted a better future for my kids. I still have properties in London but it's no longer my home.
Interviewer: I've done some research about you and have learnt that you've started, run and sold numerous businesses. For most starting just one business can be a nightmare. Any tips for new business owners?
Lord: Too many to list. The most important one would be to focus on being consistent. 90% of businesses fail within a year because the owner gets distracted, runs out of cash or simply realises they're in the wrong field. Set your heart on it before you set your money on it, is what I say.
Interviewer: We just discovered you bought a considerable size of land. What you planning to do? 
Lord: Well I just got a deal with Disney to create the new Disneyland here in England. Only joking! Listen, it's a fair bit of land and most parts are absolutely beautiful. I'm looking to create an eco space to help the government tackle the energy crisis we face here in the UK.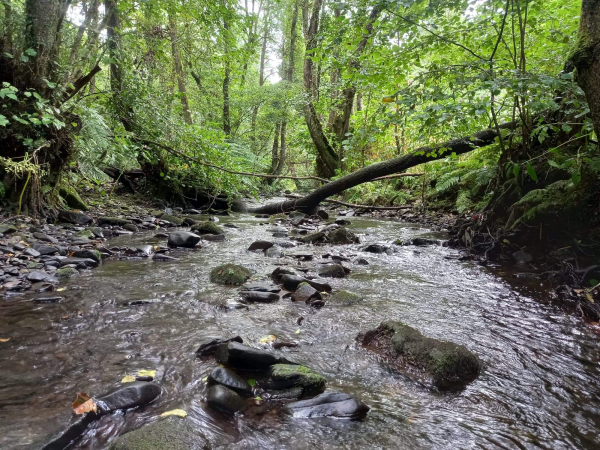 Interviewer: Wow. That's a big move. What's an eco space?
Lord: With the rising energy costs and lack of infrastructure, I'm using this space to make energy more renewable. In return this will create jobs and help the local consumer financially. It's a very complex setup that's in plan right now.
Interviewer: Sounds interesting and good on you for creating jobs and helping bring down bills. That's really different to what you've done in the past right?
Lord: Yes. I love a challenge, something I've never done before. We place imaginary limits in our minds. If we never try new things, we will never know our full capabilities. We currently have lots of new legislation around renewable energy. Let's hope our new prime minister Liz Truss takes interest.
Interviewer: Talking about prime ministers. We see you have a picture with the previous prime minister Boris Johnson. What's your view on him?
Lord: Lovely chap but not sure if he was the right person to lead our country I'm afraid.
Interviewer: Your also the founder of Hustle Hard Academy. Your advising people to invest, aren't we in a recession right now?
Lord: We neck deep into a recession. All major stocks have dropped in value and even the pound is the equivalent to a dollar. Now is the best time to invest for the long term. I'm not a financial advisor so I cannot tell you what to invest in, however our academy does equip you with the tools needed to make your own decisions. 
Interviewer: What's your thoughts on crypto?
Lord: The blockchain technology without a doubt will shift into the banking system. Just a matter of time. Crypto is at early stages just like the internet was in the early 1990s. Governments want to regulate it but the technology in essence no one owns as it's all decentralised. The future is bright for crypto.
Interviewer: My last question. I read somewhere on Instagram that your planning to make the world's biggest theme park. I take it that's not true then?
Lord: Did I mention Disneyland? (laughing) 
Interviewer: It's been a pleasure to interview you my Lord if I may say
Lord: Call me whatever you wish. I do prefer Sonny (laughing). The pleasure's mine. 
Media Contact
Company Name: Lord Sonny Singh
Contact Person: Media Relations
Email: Send Email
Country: United Kingdom
Website: instagram.com/lordsonnysingh