No Jargon Answer to What Is Bitcoin?
February 21, 2021 at 09:00 AM EST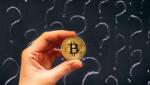 By Jan van Eck, Chief Executive Officer, VanEck In order to explain bitcoin to investors, we are offering a series of blogs and podcasts. A previous blog tried to explain the developments driving bitcoin's rally. This blog is the first in a series that covers topics that are important to investors....