Will the COVID-19 News Cycle Shift the Election?
October 06, 2020 at 16:34 PM EDT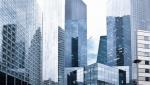 By Jeff Weniger, CFA, Director, Asset Allocation, WisdomTree This is the second blog post of a three-part series. In part one, I laid out how the COVID-19 situation affects the value versus growth decision. Now let's talk about the swing states. Unlike in prior election cycles, the creation of...