Is the Fed's Move to Bail Out High Yield All for Naught?
May 08, 2020 at 10:46 AM EDT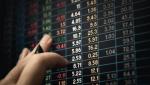 For investors looking to get exposure to high yield via exchange-traded funds (ETFs), Goldman Sachs is warning that the Federal Reserve's move to backstop junk debt may not be as reinforced as one might think. Amid the coronavirus pandemic, the Fed opted to purchase riskier debt, including high...