Will Oversupply Cause Oil to Continue to Underperform?
August 28, 2019 at 10:37 AM EDT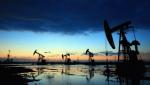 In the last 10 years, the U.S. has been ramping up its oil production exponentially and its ready to produce even more, which could cause oil prices to underperform. Of course, the drop in prices could set up trades in leveraged oil exchange-traded funds (ETFs). Per a report by CNBC, "In the last...