Bitcoin, Stablecoin, Blockchain, Enterprise Ledger … WTF?
May 19, 2019 at 06:56 AM EDT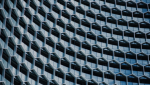 By Chris Skinner via Iris.xyz I used to blog about blockchain and cryptocurrency almost every day. I stopped as it got too hyped, scammed and boring. In fact, my last blog was about the blockchain hype being dead, but the blockchain dream is still very much alive. Now, most people think that...