Vietnam - September 5, 2022 —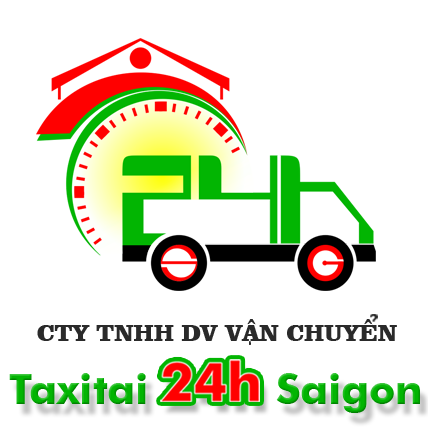 The staff is highly professional, friendly, and enthusiastic.
Provide modern transport trucks.
Providing professional service of moving house - office package within the city - inter-province.
Cheap prices, many promotions.
A house/an apartment/an office is a place that serves the needs of an individual/family/organization. People tend to look for a new place when the place no longer meets that need. At that point, finding a moving service is an issue that homeowners will consider. Because, after a period of living, furniture/home accessories/home appliances/equipment will fill the place. Transporting them to a new place is difficult and time-consuming if insufficient resources exist.
When Vietnamese people move, many problems arise, such as the service quality, the staff's attitude, and the price paid for the service. Choosing a moving service becomes even more difficult for foreigners living and working in Vietnam because of the language barrier.
Hiring a moving company service means customers pay the service fee and leaves all kinds of stuff and assets in the house to strangers to transport. Therefore, finding a quality moving unit at a good price is always the top desire of homeowners who need to move house/apartment/office to a new place.
Taxi Tai 24H Saigon has carried out moving service since 2014, with the concept of "giving effort and responsibility to receive the trust and trust of customers". Therefore, Taxi Tai 24H Saigon focuses on putting service quality - service attitude on top and paying attention to customers' feelings.
Criteria to pack, transport goods, and package items quickly and safely with the most economical cost possible is what Taxi Tai 24H Saigon gives customers during the operation period. In response to that effort, customers send valuable compliments and suggestions. Contributing to creating the motivation to help Taxi Tai 24H Saigon strive to become more and more perfect, becoming a professional moving service provider with top quality in the Ho Chi Minh City area.
There are many services for customers to choose from at Taxi Tai 24H Saigon.
First, rent a truck to move house - room inn/apartment/office. In this service, customers unpack and pack the items to be transported by themselves. Taxi Tai 24H Saigon staff will assist in arranging the truck's furniture/home accessories/home appliances/equipment and transporting it from the old place to the new place for the customer. This shipping package has the advantage of helping homeowners save maximum costs when using moving services. It will suit customers with little furniture, plenty of free time, and a support person.
Second, use a package moving service. This option helps customers save effort, save time, and do not need a support person. Because all stages of unpacking and transporting furniture/home accessories/home appliances/equipment to the new house will be handled by the staff of Taxi Tai 24H Saigon under the guidance of customers, the staff will put small items in cartons. For fragile items, high-value items will be covered with a thick shockproof layer to ensure their intact shape. Upon arrival at the new place, the staff will arrange them quickly and neatly in the location requested by the customer. Taxi Tai 24H Saigon will do all stages in the moving process, and customers do not need to spend any effort to do anything.
Taxi Tai 24H Saigon operates with the motto "bringing a fast - safe - economical package moving service to customers". Prioritize paying attention to customers' feelings, putting service quality first. For advice and to use the best cheap moving service in Ho Chi Minh City, visit the link for more details: https://taxitai24hsaigon.com 
About the company: Taxi Tai 24H Saigon is suitable for homeowners seeking satisfaction in moving services. Highly professional, enthusiastic, and friendly with the low-cost team is available at Taxi Tai 24H Saigon.
Contact Detail:
Facebook: https://www.facebook.com/DichVuTaxiTai24HSaiGon/
Youtube: https://www.youtube.com/channel/UC0S7wdgP563lgWjLfBMPaiA
Twitter: https://twitter.com/TaxiTai24H
About Us: /UPTOPZ/
Contact Info:
Name: Taxi Tai 24H Saigon
Email: Send Email
Organization: Taxi Tai 24H Saigon
Address: 71/11/3 Street No. 14, Ward 8, Go Vap District, Ho Chi Minh City
Phone: (+84) 835 222 234 (+84) 838 512 522 (+84) 989 164 174
Website: https://taxitai24hsaigon.com/

Video URL: https://www.youtube.com/watch?v=BKSKg9HmP24&t=9s
Release ID: 89081167
If you detect any issues, problems, or errors in this press release content, kindly contact error@releasecontact.com to notify us. We will respond and rectify the situation in the next 8 hours.