New York, United States - May 6, 2022 /MarketersMEDIA/ —
As the travel industry enters the busy spring and summer seasons, most travel veterans see a bright future for travel and guided tours.
Travelers made up for the lost time by seeking out experiences in record numbers this past year, as they learned how to travel and explore safely during the pandemic.
Record numbers of people made travel plans and outdoor activities following a year of lockdowns.
Travel priorities in 2022 and beyond will be very different as a result of the pandemic than they were prior to the outbreak.
When asked about their future travel plans, 75% of Americans say it's important to "see new places" and explore "fun and interesting travel ideas" a number that is nearly identical to Australia's 74%, Singapore's 73%, and the United Kingdom's 70%.
At Wondrousdrifter.com, a travel portal dedicated to exploring fun and interesting travel destinations around the world, the travel website remains optimistic about the travel industry regardless of the changes in preferences between international and domestic travel.
Almost 60% of Generation Z and millennials said they were looking forward to traveling again in 2021. Spring had sprung in 2022, and travelers were eager to get back on the road and explore again, with a higher awareness of keeping safe while traveling. When it comes to the fast-growing experience categories, outdoor activities accounted for a whopping 18 of the top 20. Of the experiences booked this year, nearly half (48%) were primarily outdoors.
As a result of budget and safety concerns, many travelers opted for more local activities closer to home.
It may not have been as easy and as possible to travel to all corners of the globe, but nearly half of all Americans (48 percent) said they sought out experiences closer to home in the past year. 
Since the pandemic, demand for travel experiences has increased by 500 percent in some of North America's most popular locales, such as Cabo San Lucas, Tulum, and Denali National Park. US-based experiences make up all 10 of the fastest-growing experiences by bookings over pre-pandemic demand.
COVID-19 pandemic impact on travel around the world
According to a travel trend report by Tripadvisor, Ipsos MORI (in research conducted for Tripadvisor) conducted a wide-ranging poll of over 10,000 18 to 75-year-olds across the United States, United Kingdom, Australia, Singapore, and Japan in November 2021 and revealed some interesting patterns. Participants were asked questions about their future travel plans, including where they want to go, when they want to go, and what they hope to get out of the travel experience.
Singaporeans (89%) and British citizens (85%) were the most likely to travel in the year 2022. In the five markets polled, 79% of respondents in Australia and 78% in the United States said they expect to travel in 2022.
Japanese respondents were the least likely to travel in 2022, with 58 percent indicating that they are likely to do so – a significant portion of individuals despite the market's lowest share.
Surveyed participants (those who traveled in 2019 or who are planning to travel in 2022) revealed how they plan to travel in the future and how they expect to get more value out of their trips.
A traveler in 2022 might be conflicted about the future of travel given the news from 2021 about new variants and booster shots, COVID-19 cases increasing and decreasing, and the loosening and retightening of daily life restrictions in many countries. However, a survey of more than 10,000 adults aged 18-75 in five countries shows that the vast majority of respondents plan to travel in 2022— either within their own country or abroad — regardless of their age.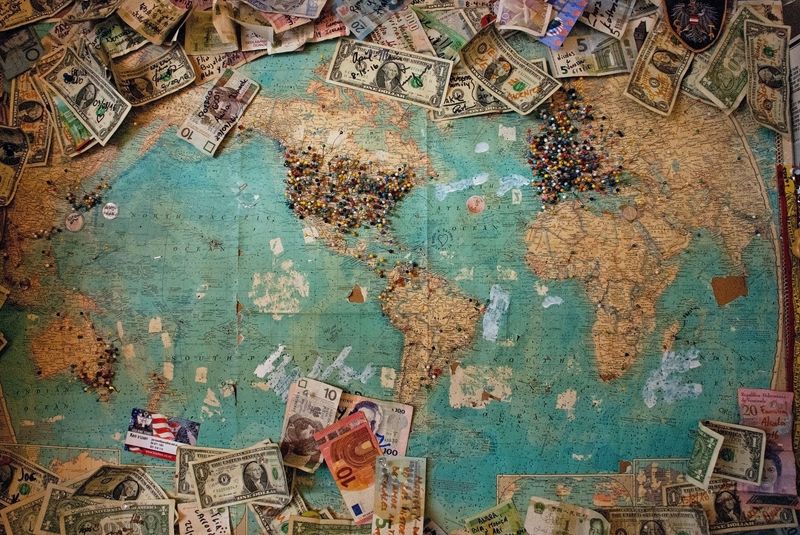 Domestic Travel VS International Travel
Against the backdrop of the pandemic, perhaps it's difficult to conceive of a world in which travel returns to pre-pandemic levels. However, domestic travel beckons with its allure.
Recent earnings releases from the travel and hotel industries indicate that consumer demand has increased, in some cases recovering to 2019 levels, with some Wall Street experts forecasting a return to growth in the years ahead.
Business travel in each of the five markets surveyed reflects similar trends. In the UK, Australia, and the US, the proportion of those likely to take an international business trip in 2022 is up 1 percentage point, 3 percentage points, and 4 percentage points, respectively, compared to 2019. 
International business travel intent in Japan is comparable to reported travel in 2019, while Singapore is down 2 percentage points. 
When it comes to domestic business travel, the proportion of those likely to take this type of trip in 2022 is higher than in 2019 and ranges from +2pp (UK, US, and Japan) to +5pp (other countries) (Singapore).
COVID-19's impact on trips abroad is a factor in the preference for domestic locations in 2022 and beyond, as is the discovery of new COVID-19 variants. 
Results from polls in every country show that the majority of respondents prioritize the ability of their future vacation location to allow them to travel without the need to self-isolate upon arrival and upon their return home.
About Us: Wondrousdrifter.com is a travel lifestyle portal that features the most fun and interesting places in the world.
Contact Info:
Name: Sophia Miller
Email: Send Email
Organization: Wondrous Drifter
Address: New York City, USA
Website: https://wondrousdrifter.com/

Release ID: 89074549
If you detect any issues, problems, or errors in this press release content, kindly contact error@releasecontact.com to notify us. We will respond and rectify the situation in the next 8 hours.