--News Direct--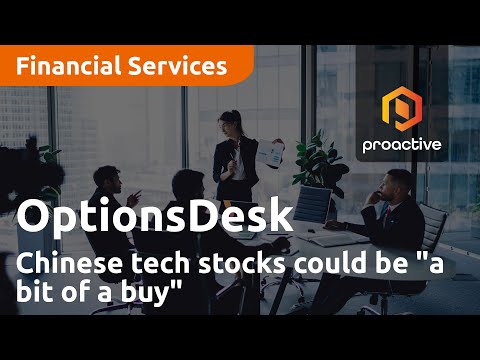 OptionsDesk broker Simon Hanouka speaks to Thomas Warner from Proactive to round off a week in which the ONS revealed the UK has once again narrowly avoided recession, mining giant Glencore's share price has taken a tumble and analysts have increasingly been talking up the future of Chinese tech stocks.
Market insights reveal a dynamic week despite the August slowdown. The UK's ability to evade recession, with a modest 0.5% month-on-month GDP growth, is met with cautious optimism as the FTSE dips 1.2% due to concerns of delayed recession and potential rate hikes.
Glencore, however, faced a grim picture with a staggering 50% YoY earnings drop, triggering a 6.5% weekly decline and highlighting the lucrative potential of put options trading.
Shifting attention to China, Hanouka notes a compelling opportunity in Chinese tech stocks, notably Alibaba and Xpeng, indicating a possible bullish sentiment in the region. KWEB, akin to a Chinese tech stock conglomerate, has seen a 20% year-to-date drop, presenting investors a window to capitalize on China's anticipated resurgence. Hanouka underlines the global ramifications of China's influence, citing its foundational role in the world economy.
Hanouka also touches on the recent US CPI figures, which maintained a steady 0.2% increase month-on-month. Amid this, market movements remain somewhat restrained, exemplified by S&P's 2% weekly slump. Notably, Simon's insights emphasize the value of protective strategies, underlining the importance of hedging strategies in uncertain market conditions.
Contact Details
Proactive UK Ltd
+44 20 7989 0813
View source version on newsdirect.com: https://newsdirect.com/news/chinese-tech-stocks-could-be-a-bit-of-a-buy-at-the-moment-optionsdesk-732601137