Top Criminal Defense Attorney and founding partner of the Law Offices Edward R. La Rue, in Cleveland, Ohio explains how drug possession can cause different levels of consequences. For more information please visit https://www.edwardrlarue.com
Cleveland, Ohio, United States - November 18, 2022 —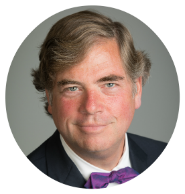 In Ohio, sentencing for drug offenses can vary widely and depend on the type and amount of illegal substances involved, Cleveland attorney Edward R. La Rue advised.
For more information please visit https://www.edwardrlarue.com
The founding partner of the Law Offices of Edward R. La Rue said that a person may not even face jail time but could still be impacted in many different ways because of having a drug charge on their criminal record.
Here, Mr La Rue assesses the range of sentencing that Ohio courts have at their disposal when it comes to drug offenses. In Ohio, controlled substances are grouped into five schedules:
Schedule I: This schedule focuses on drugs such as ecstasy, heroin, marijuana, and LSD;
Schedule II: Such drugs referenced are cocaine, methamphetamines, GHB, Vicodin, methadone, Ritalin, and fentanyl;
Schedule III: Assesses drugs where the potential for abuse rates are low to moderate, with a similar risk of psychological and physical dependence. These can include anabolic steroids and ketamine.
Schedule IV: This targets the likes of Xanax, Tramadol, Darvocet, and Darvon.
Schedule V: The lowest grade on the criminal drug scale includes the likes of analgesic, and antitussive drugs, such as Parapectolin.
Mr La Rue advised that people facing drug charges at the lowest level should never assume they will get off lightly and should still call in an attorney specialized in drug charges to help them fight their case.
He added that it should be remembered that the Ohio Legislature has also enacted laws providing for the medical use of marijuana with an approved license.
When considering the sentencing potential of drug charges in Ohio, they will depend on the type and amount of drugs involved and their intended use, such as simple possession or trafficking.
A misdemeanor drug offense refers to possessing small amounts of marijuana, typically less than 100 grams of marijuana. Punishment can range from a minor misdemeanor, which is the lowest in terms of seriousness, up to first-degree misdemeanor, with that being the most serious. This range of sentences depends upon local law and how the local authorities choose to punish such offenders.
Misdemeanor sentencing can result in up to six months in jail, a maximum fine of $1,000, community service, mandatory drug treatment and possible driver's license suspension.
Mr La Rue said that if a drug crime is considered more serious (felony), then there are five degrees of felonies the authorities in Ohio may prosecute; a first-degree felony being the most serious, with a felony of the fifth degree, being the least. In Ohio, possessing either a Schedule I or II drug is a felony offense. 
The seriousness of a specific charge is determined by the type of substance and quantity involved. Additionally, the way in which the drugs may be packaged, and their presence in proximity to cash, a scale, or other items implying possible trafficking can determine the level of offense. 
For heroin, a felony possession charge can be sustained for less than 1 gram (F5), while more than 50 grams would result in a Felony of the first degree, with a range of 3-11 years in prison being mandatory.
Those with more than 200 grams of marijuana in Ohio will face a felony of the fifth degree, while that will increase to a felony of the second degree if they are detained with 20,000 or more grams. Here the sentence would be a mandatory 5, 6, 7, or 8 years in prison.
On sentencing, Mr La Rue said that a felony of the fifth degree carries a maximum prison term of six months to 12 months, with fines up to $2,500. Probation or treatment is often the most likely sentence, depending upon the person's prior criminal history, etc.
A felony of the fourth degree carries a potential range of between six months and 18 months in prison, with fines of up to $5,000. 
A felony of the third-degree charge for drug possession or trafficking carries a presumption of prison, with a prison term of nine to thirty-six months in prison and up to $10,000 in fines.
A felony of the second degree carries a possible prison term of between two and eight years and maximum fines of up to $15,000. 
Mr La Rue commented that an offender charged with a first-degree felony could face jail terms of between three and 11 years, with the potential for 1-10 additional years if a major drug offender specification is charged, and fines between $10,000 and $20,000.
With a bewildering array of drug sentencing options at their disposal, an Ohio judge will also reflect on other circumstances surrounding the offender, such as whether this was a first-time offense, or the accused has a previous criminal history.
Mr La Rue urged those facing drug charges to utilize an attorney at the earliest possible time so that they can work towards building a solid defense case and minimize any potential sentencing impacts on their lives.
Source: http://RecommendedExperts.biz

Contact Info:
Name: Edward R. La Rue
Email: Send Email
Organization: Edward R. La Rue, Attorney at Law
Address: 323 W. Lakeside Avenue, Suite 210, Cleveland, Ohio 44113
Phone: (216) 600-0663
Website: https://www.edwardrlarue.com

Release ID: 89084431
If you detect any issues, problems, or errors in this press release content, kindly contact error@releasecontact.com to notify us. We will respond and rectify the situation in the next 8 hours.