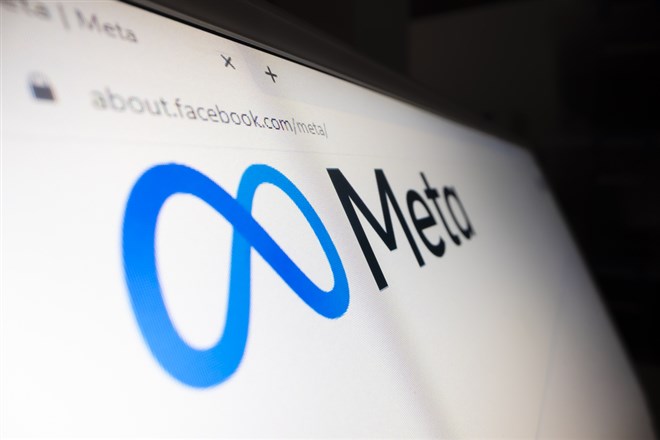 Both TikTok and META platforms (NASDAQ: META) are social networking platforms that let users make and post brief videos with their followers. Despite some of their commonalities, fierce competition to gain the most eyeballs has mutated into a battle that even the U.S. government had to enter.

User involvement is one of the main areas of competition. Particularly among younger users, TikTok has swiftly become one of the most widely used social media networks worldwide. Users find it difficult to put down their phones due to the extremely addictive algorithm that throws out an endless supply of quick, interesting films. Reels on Instagram, which enables users to make and share 15-second videos, is the short-form platform META launched to take on TikTok.
Apart from competing for the same eyeballs worldwide, TikTok threatens META's advertising revenues since the younger and smaller company can afford to offer advertisement space for lower costs to marketers while allowing them to reach their desired demographics. As advantageous as this may be for the Chinese competitor, META has plenty of platforms where revenue per user metrics are close to or even zero dollars, thus allowing the platform plenty of leeway to engineer new ways to monetize its loyal and established daily user base.
The devil I know is better than the one I don't
Data privacy has been a recurring issue between U.S. congress and META, through repeated appearances in capitol hill by its executives, the company has made a name for itself for questionable data protection and invasion practices. Despite this trend, META may be able to catch a break as the U.S. has sparked a wave of accusations against China, restricting companies like Huawei and other chip makers from accessing U.S. individual data and intellectual properties.
These newly sparked restrictions against China on the technological front have spooked TikTok creators, who are considering the risk that the U.S. may ban the platform altogether, something not far from reality considering the banning of bigger - and arguably more important - enterprises in the past.
The U.S. Congress may stick to META as their domestic data inquirer and collector rather than a foreign entity. Ultimately, banning TikTok from the American social media consumer market may clear the way for META's Instagram platform to fill the gap that these short and addictive video forms of entertainment may leave behind. Filling this consumer gap may translate to higher daily active user counts and monetization of such users.
License to hunt
While a significantly high percentage of revenue for META comes from the North American region (48.6% as of their latest quarterly results), the largest geographic concentration of daily active users is located in the Asia Pacific region (42.7% according to the same presentation). This condensed node of daily active users in the APAC region is spread between the many platforms and solutions that parent company META offers, namely WhatsApp.
The effective banning of TikTok by the U.S. could spark - as it did with Huawei - a following from other nations to ban the platform as well. Effectively causing TikTok bans across the APAC region - excluding China - would clear the way for META to achieve higher revenue per daily active user in its largest geographic consumer region, which also happens to include the fastest-growing economies with a need to advertise their local businesses and transact payments on WhatsApp Business.
Such payment features, which aim to mimic the largest entrenched payment platforms like Alipay from Alibaba Group (NYSE: BABA) and WeChat from Tencent Holdings (OTCMKTS: TCEHY), have been approved by nations like Brazil. The Brazilian Central Bank has allowed for a small business payment platform to be used through WhatsApp Business.
An "Easy Double"?
During an episode of "The Young Investors Podcast" guest Mohnish Pabrai, revered value investor who shamelessly copies Charlie Munger and Warren Buffett's philosophy of investing, stated that he not only has initiated a large position in META but that he also believes it to be "an easy double" at prices near $100-$120.
While valuations may be a little rich, META has been allocating close to a third of its overall revenue into research and development, namely to innovate on their pioneering metaverse segments and lately adopting the A.I. race to compete with them - and maybe overtake - ChatGPT. Achieving any result on this impressively large development budget may help push META stock to new highs as these are red-hot areas of investor interest.
The stock seems to be trading around 24.8x its latest Free Cash Flow figures. Normalizing this multiple to a market average of 18x would yield a more comprehensive buying range of $130 and below, as Mohnish would agree. With consensus analyst targets shooting for $203 per share, investors can ride alongside veteran value investors by awaiting this more attractive range, which may be achieved by current layoff announcements boosting negative sentiment toward the stock.
$130 acts as a very strong support level since 2018, and a weekly Fibonacci retracement to the "golden ratio" of 61.8% to 78.6%, allowing for indicators like RSI and Stochastics to reload from their recently-crossed overbought status.