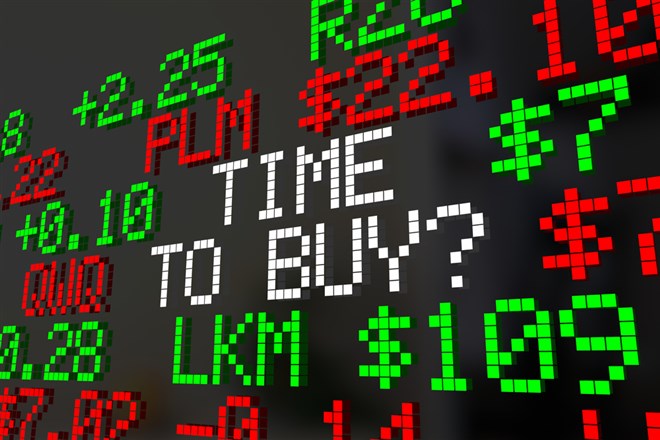 The quarterly dividend is a surefire way to get quick returns on your stock portfolio, but they are not always easy to find. Escalating interest rates coupled with seemingly unfettered inflation can certainly complicate things. And while many of the stocks on this list are paying impressive dividends, it is crucial to remember that lower-priced stocks tend to have more volatility.
Hanesbrands Inc.
Among the most recognizable intimates and leisure wear brands in the world, Hanesbrands Inc (NYSE: HBI) has probably struggled more than any other stock on this list. Falling more than 60% last year, stock value is down only to about $8 a share and carries a Hold rating.
Indeed, the shares are affordable, but with a 7.5% dividend yield—and a smashing dividend payout ratio of 60%—the stock has the potential for comfortable returns.
At the same time, HBI remains down more than 49% on the year, and with a 1.46 beta value, it could continue to struggle in the short term. Yes, the stock has made up some ground the last month—up more than 31% since a month ago—but the long-term outlook remains high.
Projected earnings growth may only be 2.04%, but at the rate, it is going, HBI should satisfy its 26.1% upside. And while its 8.06 EPS may be moderate, it is among the better on this list.
United Microelectronics Corp
Based in Taiwan and founded in 1980, United Microelectronics Corp (NYSE: UMC) is a semiconductor manufacturer with officers all over the world, including Europe and the US. Remarkably, sales revenue in 2022 was up 33% YoY, but, more importantly, the dividend has been consistently growing for the last three years. Currently, the dividend yield is 3.63%, but it had been up as much as 7.6% in early January.
And since this company only pays a single annual dividend—not quarterly—it is entirely possible UMC could make up the difference, and then some, by their next payout. And with a payout ratio of 24.79%, UMC could be a long game worth playing. The next dividend payout is slated for late July 2023.
Like many others on this list, UMC currently has a Hold rating based on where the stock has been, not where it is headed. Yes, the stock is down more than -26.65% over the last year, but UMC has rallied and is now up 27.88% from the previous quarter, with a recent boost of more than 18% in the last 30-day period alone.
The 1.22 beta does indicate a bit of instability, but analysts also anticipate nearly 12% earnings growth, meaning that more balance may be on the way.
Lumen Technologies, Inc.
Lumen Technologies, Inc. (NYSE: LUMN) is a communications and technology firm. Headquartered in the US, the company provides integrated cloud and network products and services to businesses across the globe. Unfortunately, the stock took some big hits in 2022, causing the share price to plummet by 60%.
In mid-January, the price had fallen to only $5.22 a share, near the 52-week low, but as the only stock on this list with a beta lower than 1 (0.99 is still the least volatile), LUMN is the most stable.
Ironically, the massive drop helped boost dividend yield, up as much as 13.7% in recent weeks. Although P/E is only 2.61, the $7 price target could represent more than a 34% upside. And while LUMN is still down more than 56% over the last year, with a recent bump, it might be wise to keep an eye on this one to see if—and when—the price eventually rebounds. For now, though, -33% projected earnings growth justifies the stock's current Hold rating.
Rithm Capital Corp.
Focused primarily on the real estate and financial sectors, Rithm Capital Corp (NYSE: RITM) provides capital provisions and related services. Founded in 2013, the company has already doled out more than $4.2 billion in dividends, and we can expect more in the future.
The dividend yield has been above 11% since the beginning of the year, while the dividend payout ratio is more than 51%. And although guidance has been down, quarterly earnings have consistently come in around the consensus estimate, occasionally besting it. This is a good sign that things could improve, as is the stock's recent performance.
Unfortunately, RITM has struggled this year, and, like most stocks at this value, it is quite volatile (with a 1.74 beta value). While RITM is still down 13% over the last year, it has rebounded more than 18% in the last quarter.
Heading into the next quarter, RITM earnings are expected to grow only about 1.5%, but a 20% upside suggests that the 4.68 P/E could also improve, and at a price of just $9 a share, RITM has some promise.