09/27/2023, Eupora, MS // PRODIGY: Feature Story //



4M Contracting LLC is a one-stop shop for contracting services in Mississippi. The company specializes in asphalt sealcoating, pothole repair, pavement striping, interior and exterior painting, commercial remodeling, and buildout services. As one of the best commercial and residential contractors in Mississippi, it uses top-of-the-class equipment and premier-grade materials to ensure its customers get quality services from start to finish. The expert team executes the work with great attention to detail. They provide precise and professional line markings for roads, sports facilities, and parking lots.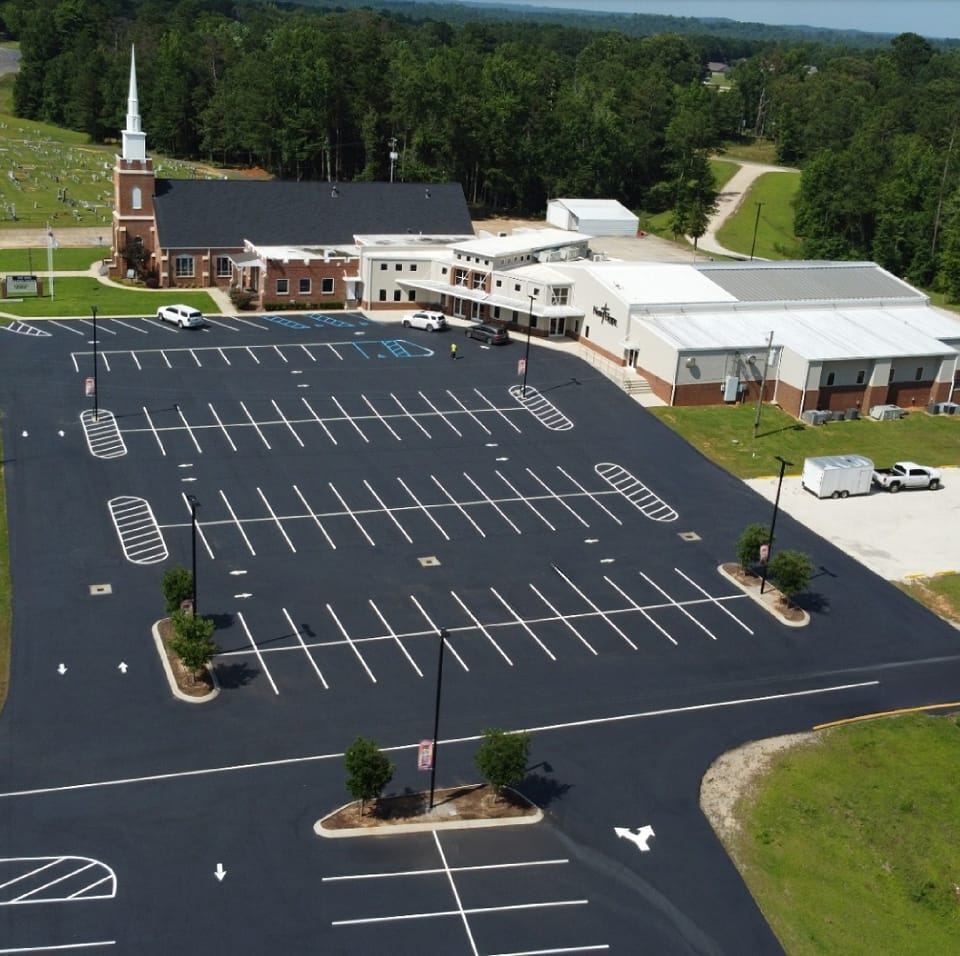 4MCLLC offers complete solutions to enhance and beautify properties. Whether one needs asphalt crack filling or interior and exterior painting, the team here brings the property back to life. Its skilled team provides flooring installation and helps homeowners choose from a durable and elegant range of options that suit their home décor and preferences. 4M Contracting LLC also offers concrete repair services to keep the structural integrity of buildings and keep them sturdy and safe. From lighting to plumbing and HVAC, these people ensure that homes provide a comfortable and functional environment.
The services of 4MCLLC do not stop there. It offers clean-out services to declutter and revamp homes and offices, creating a clean, fresh, and inviting environment. It also provides drywall installations for homes needing a makeover, making the walls smooth and flawless. Its asphalt sealing services protect the asphalt from UV rays and water damage, extending its life and reducing the need for repairs. The company provides pothole repair services as well, ensuring the surroundings are safe for pedestrians and helping avoid accidents and vehicle damage. Its line and pavement striping services provide clear markings for crosswalks, fire lanes, and parking areas.
4MCLLC is renowned for its commercial remodel and buildout services. Its skilled artisans can transform any space according to the business's unique needs and requirements. The company has completed several projects for offices, retail stores, restaurants, and various commercial establishments, designing spaces that resonate with the company's goals and foster a healthy work atmosphere. The experts here come with extensive knowledge of local codes and permits to ensure a smooth and compliant remodeling process.
Each team member at 4M Contracting LLC is dedicated to offering top-notch services and exceeding customers' expectations. They aim to be the go-to contractors and trusted partners for construction and property improvement. Call the office today for a quick consultation and a free estimate.
To learn more, visit https://www.4mcllc.com/.
About 4M Contracting LLC
4M Contracting LLC offers contracting services for electrical lighting, pothole repair services, and parking lot services such as LED upgrades, asphalt sealcoating, crack filling, pavement striping, and many more. The company has over 20 years of experience in the contracting industry and has successfully completed more than 500 projects. It currently serves the communities of Eupora and the Greater Mississippi area.
###
Media Contact
James Morgan - 4M Contracting LLC
Address: 258 McCulloch Rd, Eupora, MS 39744
Phone: 662-617-1547
Website: https://www.4mcllc.com/
Email: James@4mcllc.com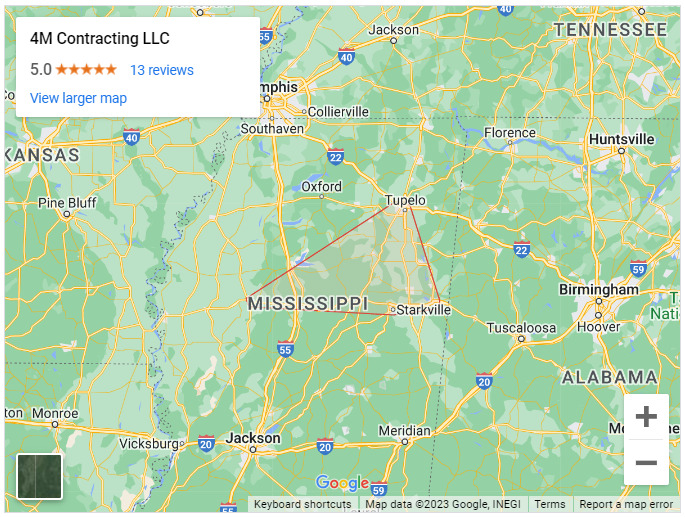 newsroom: news.38digitalmarket.com



Source: 38 Digital Market News

Release ID: 753374

Source published by Submit Press Release >> 4M Contracting LLC Offers Reliable Contracting Services in Mississippi