(BPT) - Sponsored by Lilly USA, LLC
Vacations present an opportunity for relaxation, spending time with loved ones and indulging in new activities. While vacation is enjoyable, many find traveling stressful and uncomfortable, especially when living with a chronic disease such as psoriatic arthritis (PsA), a condition that causes swelling, stiffness and pain in and around the joints.
Kirk is a husband, father and avid cross-country skier who has a love for year-round outdoor activities and traveling with friends and family. In addition to living with psoriasis for nearly his whole life, the last seven years have been impacted by his PsA symptoms. According to Creaky Joints, an advocacy organization providing education, support, and patient-centric research for those living with rheumatic diseases, 'traveling can be a lot harder when you have chronic pain [such as PsA]'.
The joint pain caused Kirk to struggle with everyday tasks. He notes, '[The joint pain] got progressively worse to the point where I couldn't even put my socks on in the morning without help. Something wasn't right. I was really worried about not being able to do the things I love with my family.' With his joint pain, Kirk found it difficult to be on his feet or sit in a car for extended periods of time, which made traveling difficult.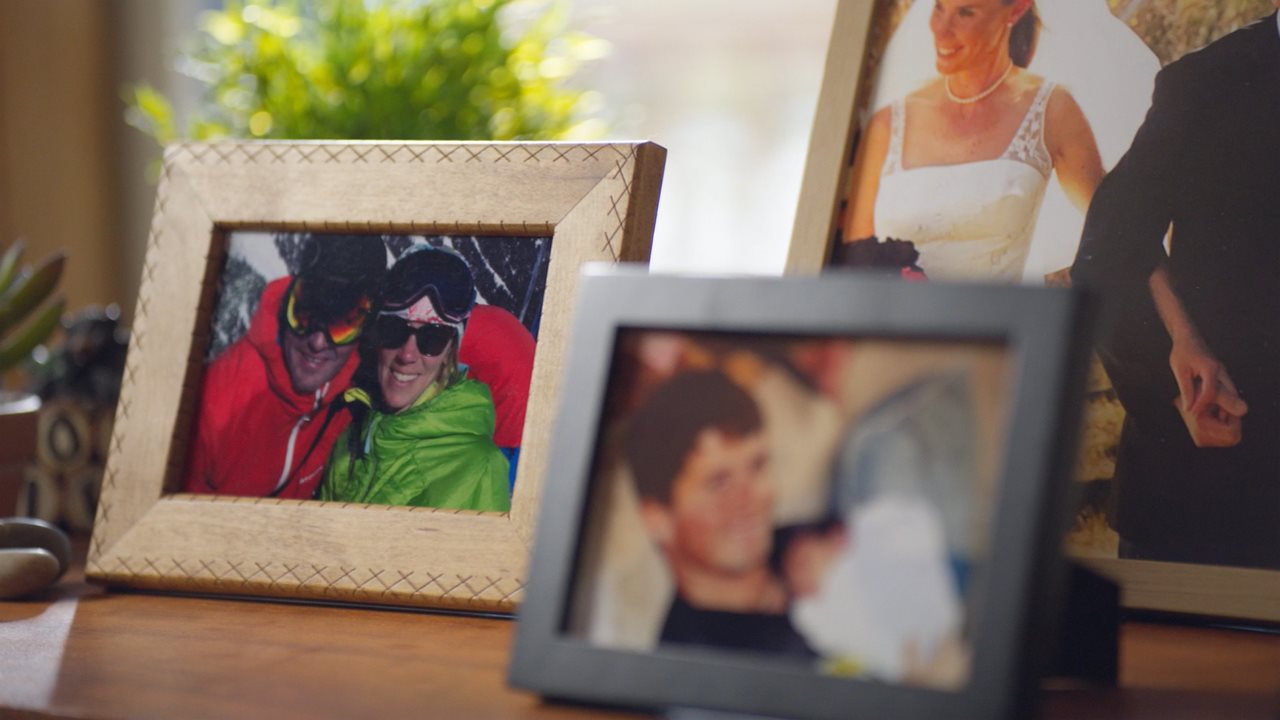 Once he was diagnosed with PsA, Kirk tried various treatments with little success. Fortunately, with support from his rheumatologist, Kirk was able to find symptom relief with Taltz® (ixekizumab) injection 80 mg/mL, helping him continue traveling with his loved ones without as much joint pain. 'Taltz is the only medication that has quickly and effectively helped me with my joint pain and my skin.'* Learn more about Kirk's story and his experience with Taltz.
Taltz is approved for adult patients with active psoriatic arthritis. Taltz affects the immune system. It may increase your risk of infections, which can be serious. Do not use Taltz if you have any symptoms of infection, unless your doctor tells you to. If you have a symptom after starting Taltz, call your doctor right away.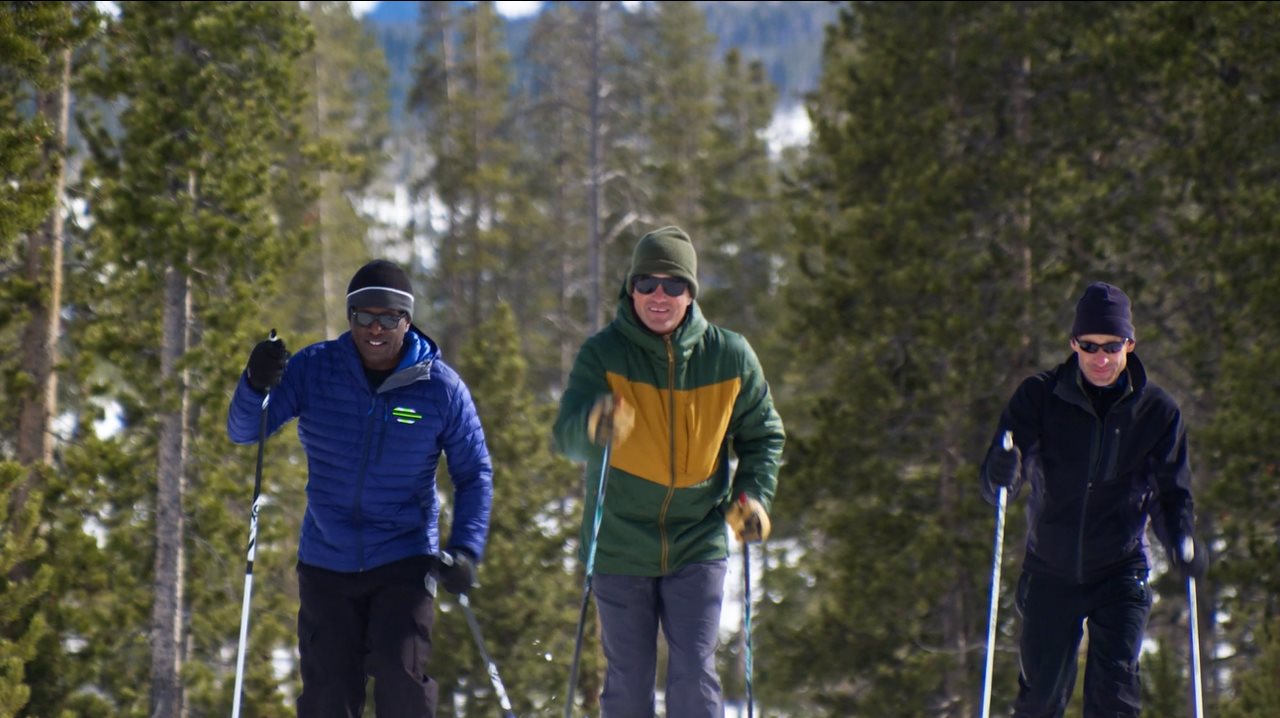 *This article represents Kirk's personal experiences. While Kirk saw improvement with Taltz, individual results may vary. In clinical trials more than half of people with active psoriatic arthritis taking Taltz experienced joint symptom improvement at 24 weeks. Some patients felt joint symptom relief as early as 1 week. In clinical trials up to 75% of psoriatic arthritis patients who also have plaque psoriasis saw a significant improvement of their psoriasis plaques as early as 12 weeks.
'Check List' for Traveling with Psoriatic Arthritis
The burden of traveling with a chronic disease like PsA can be lessened with a plan of action. When planning a trip, talk to your doctor about travel tips that might be best for you. Kirk recommends you consider these five tips:
1. Understand travel expectations and communicate the need for potential accommodations
Prior to traveling, discuss with family, friends and other travel companions how PsA could affect plans and activities. When managing a chronic disease, accommodations, such as blocking off extra time in the day to rest or take breaks, may be necessary. Don't hesitate to effectively communicate these needs with your group in the beginning and as needed throughout the day.
2. Try to not over-indulge
Although vacations are typically an opportunity to enjoy plenty of food and drinks, Kirk suggests avoiding inflammatory foods such as sugar and alcohol. His biggest recommendation is to eat healthy and stay hydrated.
3. Move around when possible
On long flights or car rides, Kirk suggests getting out of your seat to walk around as much as possible to avoid feeling stiff. Whenever he can, Kirk enjoys 'big reaching for the sky stretches' to loosen up his body throughout the day.
4. Pack accordingly
It is important to consider what items from home may be necessary throughout a trip. For Kirk, a lacrosse ball for self-massage and a yoga mat for his stretches are essential items on his packing list.
Individuals with PsA who are traveling may consider the following:
Medication, such as your monthly Taltz injection if it falls during your vacation

†

Neck and knee pillows to reduce stress on joints in the hips, knees, spine and back, especially when traveling long distances or flying
A heating pack to loosen joints and relax stiff muscles
A cooling pack to reduce swelling
At least one pair of comfortable, fit-for-purpose shoes to relieve joint pain in the feet, toes and back
†Consult with your doctor about traveling with your injection and proper storage. Be sure to review the storage instructions, as well as instructions for use, prior to packing.
5. Take care of yourself and listen to your body
When traveling, it is important to give your body all the care it needs and to honor your limits. In addition to eating well throughout your trip and giving your body plenty of rest, it is important to check in with yourself emotionally, as battling a chronic condition can also be difficult mentally.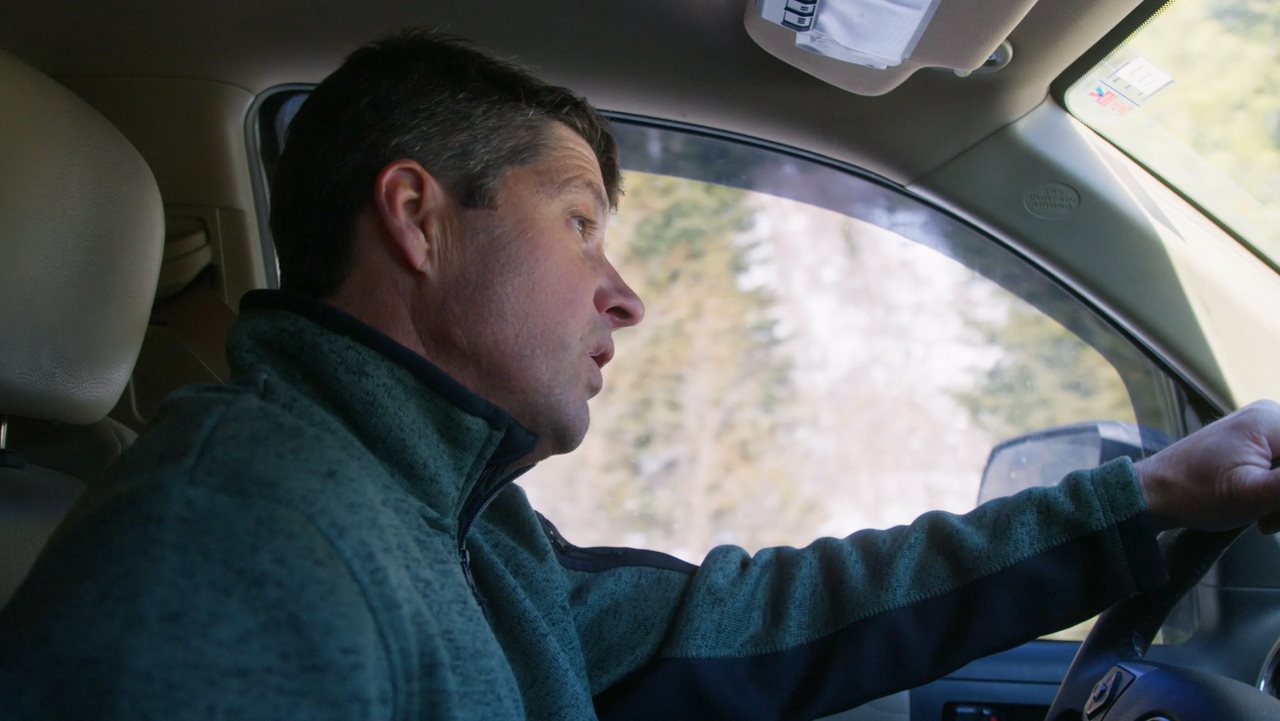 Ask your doctor about treatment options like Taltz
Kirk recommends talking to your doctor about available treatment options, including Taltz, if you are seeking relief from chronic joint pain due to PsA.
If you have active psoriatic arthritis, talk to your doctor about Taltz to see if it could be the right treatment for you.
Kirk was compensated for his time to discuss his condition.
INDICATIONS AND SAFETY SUMMARY
Taltz® (tol-ts) is an injectable medicine used to treat:
People 6 years of age and older with moderate to severe plaque psoriasis who may benefit from taking injections or pills (systemic therapy) or treatment using ultraviolet or UV light (phototherapy).
Adults with active psoriatic arthritis.
Adults with active ankylosing spondylitis.
Adults with active non-radiographic axial spondyloarthritis with objective signs of inflammation.
It is not known if Taltz is safe and effective in children for conditions other than plaque psoriasis or in children under 6 years of age.
Warnings - Taltz affects the immune system. It may increase your risk of infections, which can be serious. Do not use Taltz if you have any symptoms of infection, unless your doctor tells you to. If you have a symptom after starting Taltz, call your doctor right away.
Your doctor should check you for tuberculosis (TB) before you start Taltz, and watch you closely for signs of TB during and after treatment with Taltz. If you have TB, or had it in the past, your doctor may treat you for it before you start Taltz.
Do not use Taltz if you have had a serious allergic reaction to ixekizumab or any other ingredient in Taltz, such as: swelling of your eyelids, lips, mouth, tongue or throat, trouble breathing, feeling faint, throat or chest tightness, or skin rash. Get emergency help right away if you have any of these reactions. See the Medication Guide that comes with Taltz for a list of ingredients.
Crohn's disease or ulcerative colitis (inflammatory bowel disease) can start or get worse with Taltz use. Tell your doctor if you have any of these symptoms or if they get worse: stomach pain, diarrhea, and weight loss.
You should not get live vaccines while taking Taltz. You should get the vaccines you need before you start Taltz.
Common side effects
The most common side effects of Taltz include:
Injection site reactions
Nausea

Upper respiratory infections
Fungal skin infections
Tell your doctor if you have any side effects. You can report side effects at 1-800-FDA-1088 or www.fda.gov/medwatch.
Before using
Before you use Taltz, review these questions with your doctor:
Are you being treated for an infection?
Do you have an infection that does not go away or keeps coming back?
Do you have TB or have you been in close contact with someone with TB?
Do you have possible symptoms of an infection such as fever, cough, sores, diarrhea, or other symptoms? Ask your doctor about other possible symptoms.
Do you have Crohn's disease or ulcerative colitis?
Tell your doctor if:
You need any vaccines or have had one recently.
You take prescription or over-the-counter medicines, vitamins, or herbal supplements.
You are pregnant or planning to become pregnant. It is not known if Taltz can harm an unborn baby. Pregnancy Exposure Registry: There is a pregnancy registry to collect information about women who are exposed to Taltz during pregnancy. The purpose of this registry is to collect information about the health of you and your baby. If you become pregnant while taking Taltz, you are encouraged to enroll in the pregnancy registry by calling 1-800-284-1695 or by visiting online at https://www.taltz.com.
You are breastfeeding or planning to breastfeed. It is not known if Taltz passes into breastmilk.
How to take
See the instructions for use that come with Taltz. There you will find information about how to store, prepare, and inject Taltz. Adults may self-inject after receiving training from a healthcare provider.
For people under 18 years of age:
Weighing less than 50 kg (i.e., 110 lb): Taltz must be given by a healthcare provider.
Weighing more than 50 kg (i.e., 110 lb): If your healthcare provider decides that your caregiver may give your injections of Taltz at home, your caregiver should ask and receive training from a healthcare provider on the right way to prepare and inject Taltz.
Learn more
Taltz is a prescription medicine. For more information, call 1-800-545-5979 or go to taltz.com.
This summary provides basic information about Taltz but does not include all information known about this medicine. Read the information that comes with your prescription each time your prescription is filled. This information does not take the place of talking with your doctor. Be sure to talk to your doctor or other healthcare provider about Taltz and how to take it. Your doctor is the best person to help you decide if Taltz is right for you.
IX CON BS 05OCT2022
Taltz® and its delivery device base are trademarks owned or licensed by Eli Lilly and Company, its subsidiaries, or affiliates.
PP-IX-US-5717 10/2022 ©Lilly USA, LLC 2022. All rights reserved.