Blizzard Entertainment finally released the pre-patch for WoW Classic: Wrath of the Lich King with a dozen of new, fresh WOTLK Classic Servers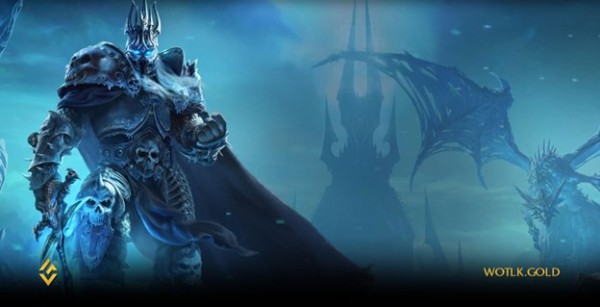 Activision Blizzard Entertainment finally released the World of Warcraft Classic: Wrath of the Lich King Expansion pre-patch alongside a dozen of "fresh, new WOTLK Classic Servers aimed at new and old players alike.
The Pre-Patch is not the final release of the Wrath of the Lich King expansion, merely a transitional phase of the Burning Crusade expansion that leads into the full WOTLK features which are due to become available on 26th of September 2022.
The Pre-Patch does not allow to level beyond 70 or go to the continent of Northrend, however, it unlocks the ability to experience the game with the new Death Knight hero class which starts as level 55, including the new Inscription profession.
Overview of the 5 Main Pre-Patch Phase Features:
1. Zombie Plague & Scourge Invasion Events are being launched from 6th to 13th of September. Players must be vigilant and cautious within the capital cities as deadly afflictions spreads out quickly.
2. The Brewfest Event: Based on the Bavarian Holiday of Oktoberfest! Players will be able to earn tokens for special Brewfest toys, gear, clothing, transformation of mounts including the Brewfest Ram and Swift Brewfest Ram. The event is scheduled for 20th September - 6th October 2022.
3. Death Knight Hero Class: This hero class has their own, unique, custom-tailored starting zone at Acherus: The Ebon Hold in the Eastern Plagueland. The journey starts by speaking to the LIch King, the main antagonist of the WOTLK story. The player grows as Death Knight and learns how to splinter off from the Scourge to the faction of your choosing.
4. New Profession: Inscription. The profession utilizes milling gathered herbs into various pigments, converting those to inks and combining them with vendor-parchments, scribes to create Glyphs, used as enchantments.
5. Dual Talent Specialization: A new, much needed features. For an initial fee of 1000 Wotlk Classic Gold at Class Trainers, players will be able to swap talent specializations freely, from anywhere in the game-world.
Additional features including Barber-shops, Achievements and the Pet & Mount Tab ingame. During the pre-patch phase players will still be locked into the Burning Crusade Classic raids and dungeons - the WOTLK ones will remain unavailable until 26th September.
Contact Information:
74 GREEN ACRES RD S VALLEY STREAM,
(646)831-4888
Website: https://wotlk.gold
Media Contact
Company Name: Gold4Vanilla
Email: Send Email
Phone: (646)831-4888
Address:74 GREEN ACRES RD S VALLEY STREAM
City: VALLEY STREAM
State: NY 11581
Country: United States
Website: https://wotlk.gold